Vacant 1,400 square-foot cottage decorated using the seller's own furniture and accessories finally sells – third time around.
First attempt to sell comes when the home is occupied.
Second attempt, after the owners move out, and the home is vacant.
Third and final attempt, this vacant home becomes a well staged home with the seller's own surplus furniture and accessories.
New paint, deep cleaning, and fun furniture lead to a quick offer – and shortest time on market – this time around.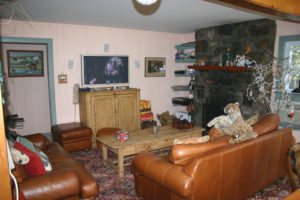 Living Room – Original Listing Picture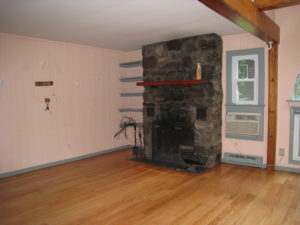 Living Room – Vacant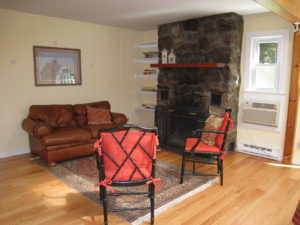 Living Room After Staging…
Room is staged with just enough of the home owner's accessories and furniture to add perspective, warmth, and color. Now the room appears larger and shows off its best assets: refinished hardwood floors and stone fireplace. Total spent: $4 for 2 bird houses used on mantle.
---
AtWell Staged Home's "staging outside the box" saves this seller over $2,500 in furniture rental fees.
---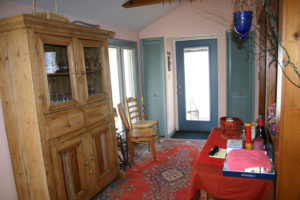 Entry – Original Listing Picture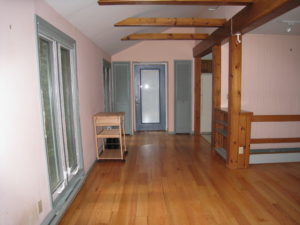 Entry – Vacant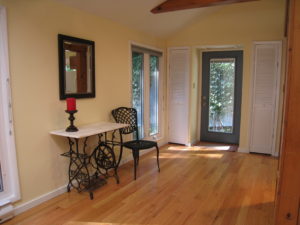 Entry After Staging…
Furniture now defines the entry, showing off its size, hardwood floors, high ceilings and large windows. Marble top sewing stand found in shed, makes a great entry table, once cleaned. Owner's iron deck chair is a perfect mate. Total spent: $30 for new mirror.
---
Here's what this Ridgefield CT home seller had to say right after seeing his well staged home:
"You did a magnificent job. I just walked through the house and I said, 'Boy, I'd like to buy it myself again.' Thanks for all the help in staging our vacant house."
---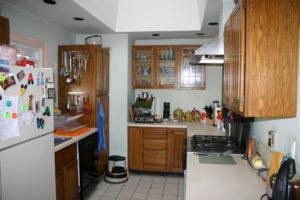 Kitchen – Original Listing Picture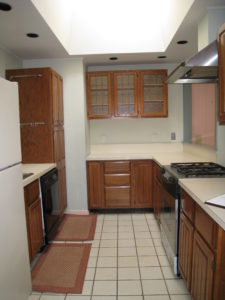 Kitchen – Vacant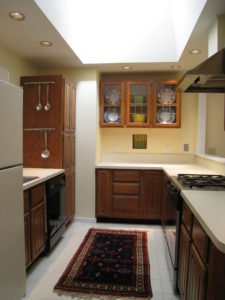 Kitchen After Staging…
Owner's rug, dishes and bowls add color while stainless steel spoons show off utensil rack. Small 79 cent art coordinates with bowls, and grout is thoroughly cleaned. Colorful and clean help sell this space. Total spent: $30 for spoons, plate stands and art.
---
Budget Breakdown:
$400 for professional movers
$175 for accessories
---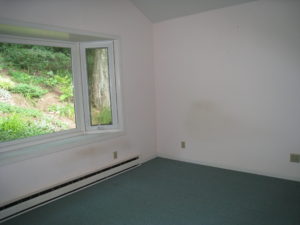 Master Bedroom Before Staging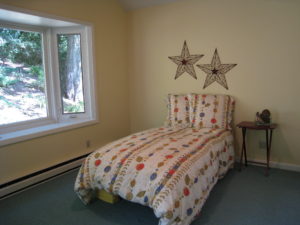 Master Bedroom After Staging…
Owner's air mattress is placed on top empty boxes found at the local liquor store. Bedding, side table, and bowl are also borrowed from owner. Metal stars, found for 90% off, become makeshift headboard. Total Spent: Less than $4 for Stars.
See below how a plastic outdoor table subs well as a dining table, and how an office and bedroom sitting area are staged for $0.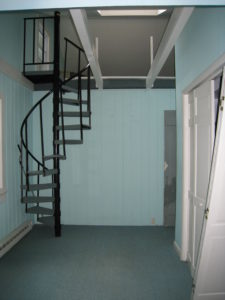 Sitting Area Before Staging
Sitting Area After Staging…
This space is made soft and cozy with the addition of the home owners window treatments, chair, floor lamp and pillow. Not much is needed to define this space.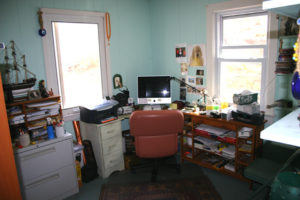 Office Before Staging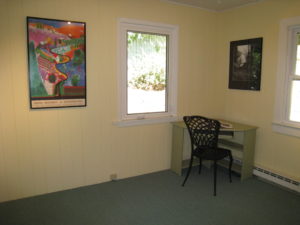 Office After Staging…
Originally there is no plan to stage this room but we change our mind when we find a desk and some more art in the attic.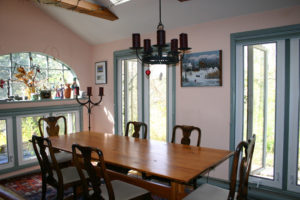 Dining Area Before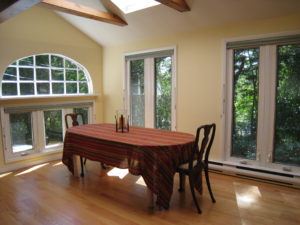 Dining Area After Staging…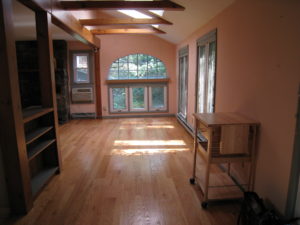 Entry/Dining Area Before Staging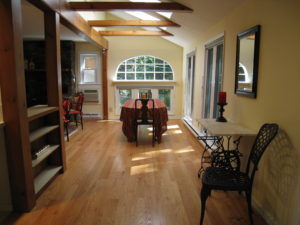 Entry/Dining Area After Staging…