A bold bathroom home staging design choice leads this home to a quick sale.
I just love Donna Lee's style. It's funky and eclectic while still being inviting, comfortable, and fun.
After a very successful vacant staging in Valeria, Bruce Dollar, Associate Broker at North Country Sotheby's International Realty in Croton-on-Hudson, wants to test the staging waters on an occupied home.
He refers Donna Lee to the services of AtWell Staged Home. The 3-hour working consultation covers every aspect of the home, inside and out. Donna Lee is open to all suggestions as we stage on the go.
The most unconventional decision we make is to paint the wainscoting and trim in her master bath black. The inspiration comes from the bath's black tile floor and tub surround. The idea is to calm down this visually busy space. Adding a bit of drama is a secondary benefit.
After the home is show-ready, Donna Lee confesses that this is her favorite change, although Bruce is not quite on the same page when I first suggest it at the consult.
At first I too think traditional (i.e., "safe"), but my gut is saying Paint it black. Definitely not safe, or expected, especially for staging. Donna Lee loves the idea and we both agree that it's just paint. If we hate it, we can always go with a different color. Needless to say, we go for it and it's a success!
The answer to fixing this boring and busy bath is just outside our comfort zone. And isn't that true for what's needed to solve so many of life's challenges?
A few weeks after Donna Lee's home lists, I check in with Bruce to see how things are going. He writes back, "Can't believe I didn't share with you that we got buyers at the public open house that Sunday and went into contract that week. Appraisal's been done; we close in just a few weeks."
This 3-bed, 2.5-bath, 2,159-square-foot Croton-onHudson home built in 1953 spends just 3 days on the market. Here's what Donna Lee shares about the experience:
Hi Susan,
Thank you for EVERYTHING! We had an excellent turnout for the agent tour and public open house. Not only did we have very positive feedback, but I'm excited to say that we also received – and accepted – an offer.
The entire house looks great, but the bathroom is especially transformed. The black wainscoting looks amazing! What a major improvement. I wish I had known you 6 years ago. I could have spent more time enjoying these changes.Hope others are inspired to bravely follow your suggestions too.
All the best,
Donna Lee U., Croton-on-Hudson, NY
Master Bath – Before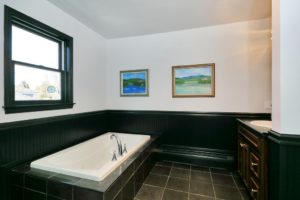 Master Bath – After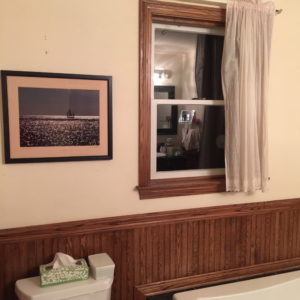 Master Bath – Before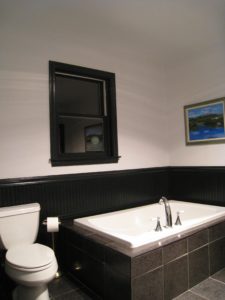 Master Bath – After
More Listing Pictures…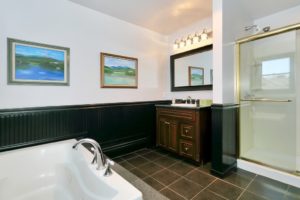 Master Bath – After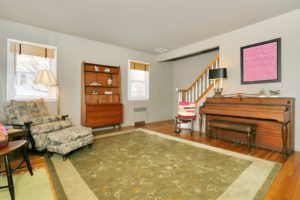 Entry – After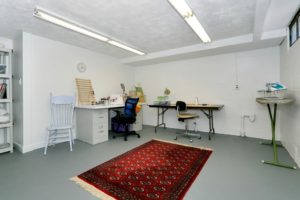 Basement – After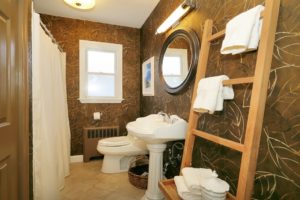 Bath – After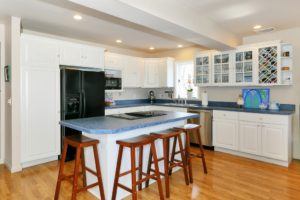 Kitchen – After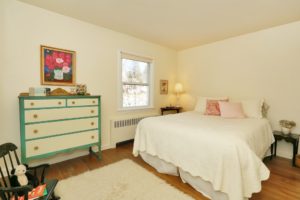 Bedroom – After