What is the first step a professor of economics takes when selling his Patterson, NY home? You guessed it. He hires a home stager!
It doesn't take a PhD in Economics to know that staged homes sell faster (but it doesn't hurt to understand economics either). These homeowners crunch the numbers on home staging and find it to be part of a fiscally sound plan that would allow them to sell their home quickly and retire in Florida.
So before they call a Realtor, this professional couple takes the time to prepare their home for sale. They began the transformation a few months earlier by replacing carpeting with bamboo flooring, painting the home a neutral white, and packing.
But then they aren't quite sure what to do next. Maybe this home staging stuff isn't as easy as it appears on TV. Maybe it's time to call in a professional. Someone who has done this before. Someone to guide them.
Home owner Allen finds AtWell Staged Home on the Internet. We speak with him and his wife, Robin, a lawyer, later that evening on the phone. Before hanging up, we schedule the initial consultation for that weekend, when both are available.
During the initial three-hour consultation in this 4,000 square-foot center-hall Colonial on 150 acres in Patterson, NY, we review the entire home and have enough time left to completely stage one space.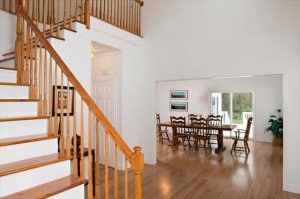 Dining Room/Entry – After Home Staging in Patterson NY
The dining room, the first space buyers will see upon entering the home, is the logical place to start. Prior to staging, all dining-related furniture is on the left half of the room and other miscellaneous furniture is on the right. Spreading the furniture out over the entire space makes this the grand dining room that it is—a great place for entertaining and holiday gatherings.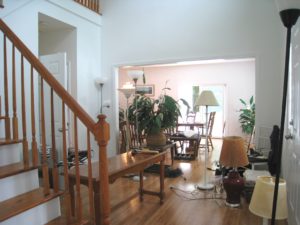 Dining Room/Entry – During Home Staging in Patterson NY
For fun, here is what it looks like just after moving out all the extra pieces. (Sometimes things get worse before they get better.)
They see the impact of the changes immediately, as we hang art on the blank walls, bring in plants from the living room, rearrange and edit the furniture, and accessorize the hutches and table with pieces from their collection of crystal.
When we are done, Robin asks, When can you come back and do the rest?
The main floor—which holds the eat-in-kitchen, dining room, family and living rooms—is in relatively good shape. The real challenge comes from the four upstairs bedrooms, bonus room, and walk-up attic. These rooms are packed with oversized inherited furniture, accumulated over many years, and in need of a good thinning out.
Additionally, with all white walls and lots of neutrals, we need to streamline the spaces to go with this more modern feel.
We bring in a professional organizer Andrea Bowser of Space Matters in Yorktown, NY, along with two assistants, and after a creative planning session with the home owners, we stage the home in a single eight-hour session.
With a place for everything and everything in its place, a cleaning crew spends the following day focusing on a deep clean in order to erase any traces of the recent construction, placing a special focus on the kitchen and baths.
Another professional cleans the micro-fiber sofa, which is relocated from the master bedroom to the bonus room. He even washes the windows for us.
Finally, a handyman comes and fixes the kitchen island, making it sturdy once again.
From the time of the initial consultation to the final home staging, this home is ready in just two weeks.
In reward for all their effort, the home sells within 30 days and these home owners retire to Florida, exactly according to plan.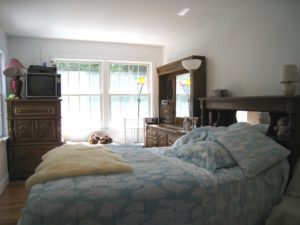 Bedroom – Before Home Staging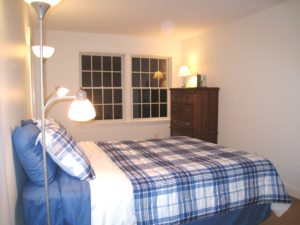 Bedroom – After Home Staging
The only items purchased for this entire home staging project are two bed sets, fresh towels for all baths, and three small pieces of art. Other than that, we use just what the home owners already have.
Enjoy some more transformations…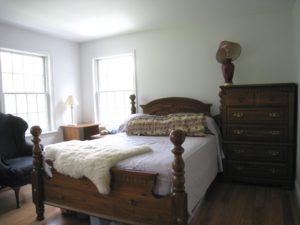 Guest Bedroom – Before Home Staging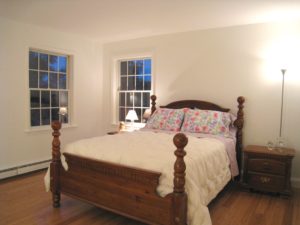 Guest Bedroom – After Home Staging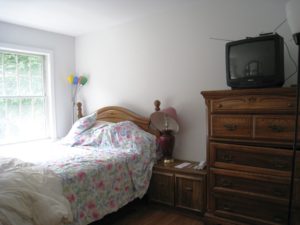 Smallest Bedroom – Before Home Staging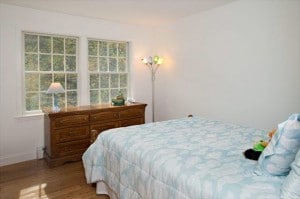 Smallest Bedroom – After Home Staging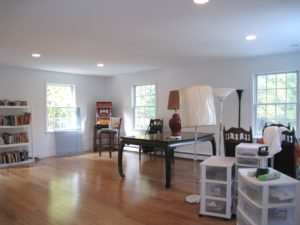 Bonus Room – Before Home Staging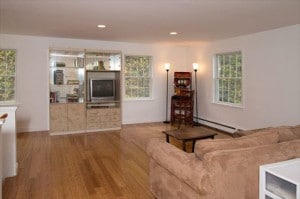 Bonus Room – After Home Staging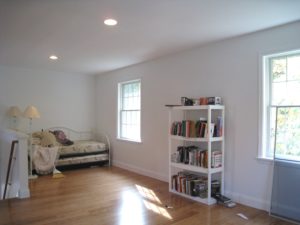 Bonus Room – Before Home Staging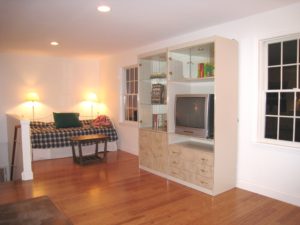 Bonus Room – After Home Staging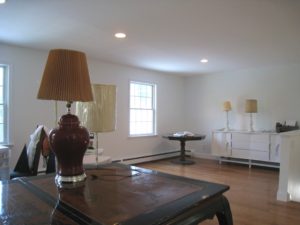 Bonus Room – Before Home Staging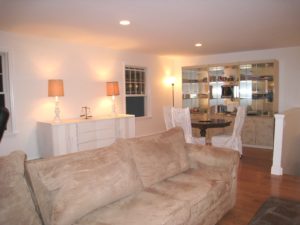 Bonus Room – After Home Staging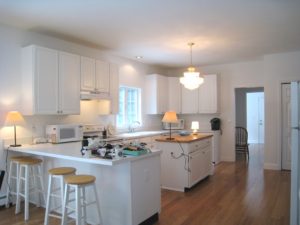 Kitchen – Before Home Staging
Kitchen – After Home Staging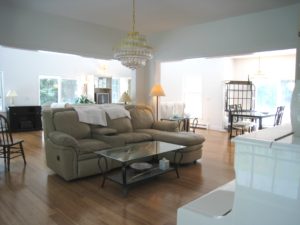 Great Room – Before Home Staging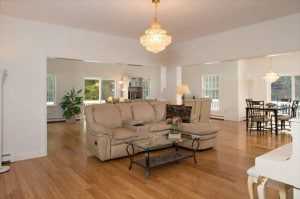 Great Room – After Home Staging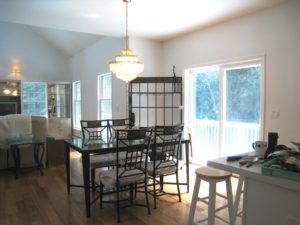 Great Room/Kitchen – Before Home Staging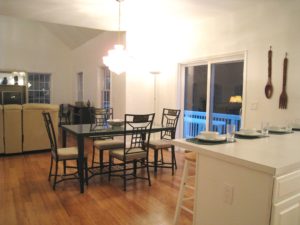 Great Room/Kitchen – After Home Staging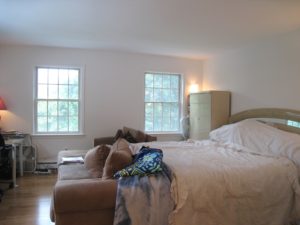 Master Bedroom – Before Home Staging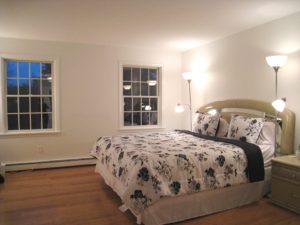 Master Bedroom – After Home Staging