Each month AtWell Staged Home delivers useful home selling resources that help you – and your clients – properly prepare their homes for a fast sale.
Gail Fattizzi is the Executive Director of Westchester Real Estate, Inc., a local consortium of independently owned real estate firms in Westchester County, NY. Gail has been a longtime reader and supporter of Stage Every Listing Letter. And she's not just a supporter, she's a (referring) client.
So it was especially nice to receive the note below regarding an article originally written for and published in The Somers Record.
"Hi Susan,
I LOVED the article An Inconvenient Truth about Selling Your Home!!
I read it in your newsletter post and promptly emailed it to all my brokers!!! Then, to make sure they'd all seen and read it, I printed copies to bring to my recent meeting with all my broker/owners!
So well written and accurate. I think it's a MUST for every agent to incorporate with their listing conversations with every seller.
Thank you for sharing!!
Gail"
Read, download and share An Inconvenient Truth about Selling Your Home with your friends, clients and colleagues.
The story below shows what happens when this advice is taken to heart by one of Gail's referrals.
Due to a work relocation, these home owners are in a hurry to sell. But this doesn't stop them from taking their agent's advice to properly prepare their home for sale. They put aside one day – a total of 6 hours – to stage their home with AtWell Staged Home.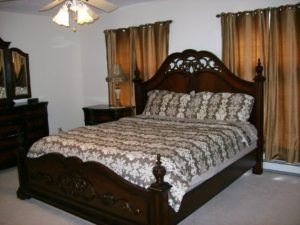 Master Bedroom – Before Home Staging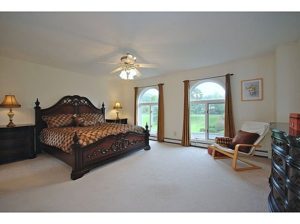 Master Bedroom – After Home Staging
The master bedroom is the owner's favorite transformation. The room appears twice as large, even with its newly added sitting area. The only item purchased is bedding, which the owners will gladly take to their new home.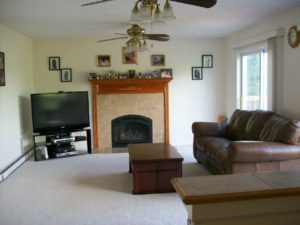 Family Room – Before Home Staging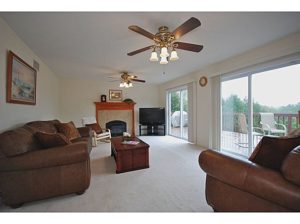 Family Room – After Home Staging
Owners admit having trouble with furniture placement in the den, but in less than an hour, not only can they still watch TV, but they can admire their deck, fireplace, and backyard view. Cost: $0
And it isn't long until they take everything to their new home, as this 3,700-square-foot Poughkeepsie, NY house receives two offers, even though only five buyers view the house. Within three months, the home sells.
After all that, you'll understand why we receive this heartfelt testimonial.
"Just want to thank you for helping us with our Poughkeepsie home. We sold the house about 2 months back.
The house was staged very well and you did an awesome job of bringing out the best of our house.
After you worked with us on 9/10 we listed our home for sale on 9/23. Four to five parties actually saw the house (not many real buyers in this market).
Out of five, two parties made serious offers to buy and one of them finally bought. All of that happened within 3 months. Yes, that's how impressive you made our house look.
You sure were God sent because even we were not expecting to make the sale so fast looking at the market conditions.
We also learned so many things from you about decorating homes which we are going to use from now on, amen! Thanks again."
 – Rao & Priyanka, Poughkeepsie NY
Are you – or your clients – interested in more free resources to help sell homes faster and for top dollar? Please visit and explore our newly updated website at AtWellStagedHome.com.
While you're there, feel free to comment and add your opinions and insights on any of our blog posts. We look forward to hearing from you.