Stagers and Realtors working together generate multiple offers on a house.
Co-listing agents spend their marketing money wisely. A reluctant home seller – helped and encouraged by her agents – implements changes as they are recommended by AtWell Staged Home. These rooms are transformed on the spot during this 3-hour consultation.
End result? After receiving multiple offers, this Mahopac, NY, home sells in 5 days, for 99% of asking price.
Multiple offers on a house are still possible when you team with AtWell Staged Home. A 2-3-hour home staging consultation promises to produce more interest, excitement, and traffic to your listings.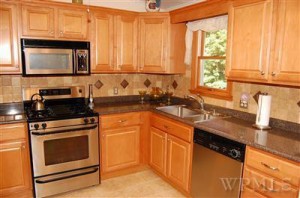 Kitchen – After Home Staging
Little work is required here in this updated kitchen. Balancing the practical with the pretty allows home owners to live here while still appealing to home buyers.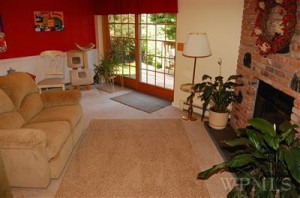 Basement Family Room – After Home Staging
Sofa is placed in front of the fireplace and just to the side of an awkwardly place post. A game table is added along with wall, and the cats still have a place to sit and stare out the window.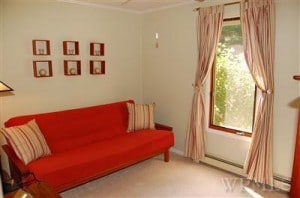 Guest Bedroom – After Home Staging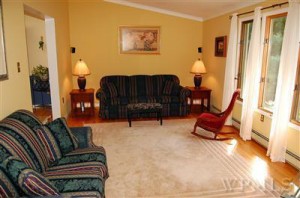 Living Room – After Home Staging
This is the most challenging space due to its "bowling alley" shape. Two seating areas are created. A rocking chair is added to create a conversation area while the love seat is placed here, across from the TV.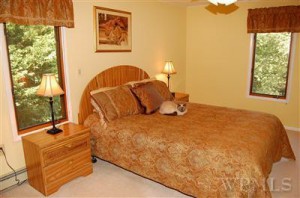 Master Bedroom – After Home Staging
Fresh bedding is really all that is needed here.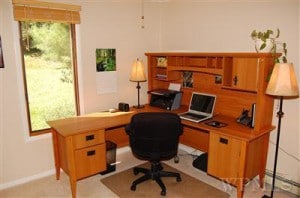 Office – After Home Staging 
Deck – After Home Staging
The porch receives similar treatment as the formal living room. Both are large but long spaces. Two separate areas – one for seating/conversation and the other for eating – are created to show multiple functions and make the space feel larger.