Chappaqua home staging success story in the sellers' own words.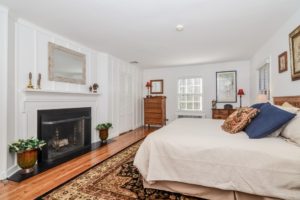 Seller John finds AtWell Staged Home through a Google search. He confides in me later that I am not the only stager he considers, but that after speaking by phone, I become his first choice.
John, recently retired, is taking the lead in managing the fix-ups and decluttering activities. Tracey, his wife, is very involved but still works full-time. Their goal is to sell quickly and move to a home they've already purchased in western Massachusetts.
A good sense of humor adds to the fun of this project. In one note John tells me, "We have made several trips to Goodwill in the past couple of weeks, but it seems like the clutter is breeding behind our backs." I think we can all relate to that feeling!
After we finish the full staging day, John writes again, this time to thank us, stating, "The house looks great. You have a terrific eye." Followed by another update when John informs me that his agent "said you did a terrific job and wants your name…I told the Realtor that your name is Mighty Mouse. That's OK, right?"
Just days after listing, John sends me this incredible update.
"We had an open house Sunday and got an offer for the full asking price on Monday. The house had really been on the market for only two days.
Everyone has commented on how nice the house looks. The photographer kept saying, 'Thank you so much for having the house look this nice. You would not believe some of the messes I have had to shoot around.'
Susan, I know we paid you, but these days I have almost gotten used to not getting everything I think I have paid for. You were a wonderful exception to that trend. Your suggestions made this home literally pop out in the eyes of the agents and prospective buyers. Even those who wanted a center-hall colonial instead commented on how wonderfully the house showed."
What could be better than that? And I love what the photographer said as well. But then this happens.
"It turns out our septic system failed. So we lost the bid because we still don't have a price on a new system.
The process takes months, and we have decided to take the house off the market until we know and then decide if we want to list it for more to recoup some of the septic cost.
The odd thing is that we still have two buyers who want the home and are willing to wait. One has just raised their bid to asking price, and the other is coming in over it. So we may get either full asking price, or over, when we put it back on the market.
My comments about your work still stand, no matter what we get for the house. I think having two buyers still bidding while the house is not even officially on the market is in no small part a testament to your staging.
I'll keep you in the loop as this drama unfolds."
And finally, this:
"Well, the gods may be smiling.
As you know we pulled the house off the market due to the septic problems and were planning on relisting at a higher price later in the summer.
We got a full-price bid even though the house was off the market. I countered with 16 grand over the asking price in order to stop us from putting the house back on the market at a slightly higher price. The current prospective buyers accepted.
I met the buyer yesterday after the inspection. He kept telling me how well the house was maintained and how well it showed. Some of that is a year's worth of blood, sweat, and money we put into repairs, the rest is your work."
So does home staging pay? John certainly thinks so!
"BTW, the sale price in the contract is $16,000 over the asking price. I should give you a cut. Oh, wait…I already did that."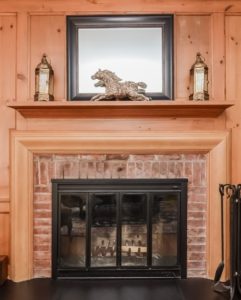 Our "cut" is less than $2k for this (now) $915k, 4-bedroom, 3,115 square-foot home built in 1930. A great ROI. The home staging investment starts with a three-hour consultation to create the plan. Following painting, floor refinishing, and junk removal, we return for a full-day of staging, making the home ready for pictures.
And John's final note, received two days before closing, includes a picture of Tracey in a room filled with boxes. It states:
"All of those wonderfully arranged and decluttered household items from Chappaqua are now cluttering up our new home in a serious way. I think we need to have a bonfire.
Closing is Friday. We have already signed the papers and will just be on standby via phone if there are any questions.
But, the story won't change as far as your role goes. We got three full price offers after the first open house. Unfortunately we had to take the house off the market when the septic system failed. We expected not to be able to put it back on until fall but, we got a surprise offer of $16,000.00 over our asking price from buyers who liked the house so much that they submitted the bid to convince us not to put the house back on the market.
Since they had first seen the house during that first open house weekend, they had looked at over 20 other homes in Chappaqua and said they realized that ours was in the best shape overall, including the decor.
Of course a brand-new septic might be considered a selling point, but it was one we had not intended to offer. That's a whole lot of equity we left in the backyard.
The bottom line is, we got an extra 16 grand that we could put toward the price of fixing the septic system that we likely would never have gotten if you hadn't done such a bang up job with the staging.
Now come on up here and help us dig out!!"
My final suggestion for John is to enjoy his new home, but put items aside for the bonfire and send smoke signals if he needs help.
(Click images to enlarge.)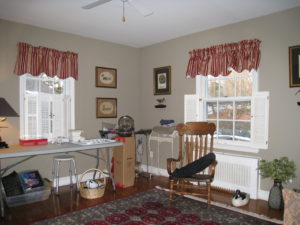 Den – Before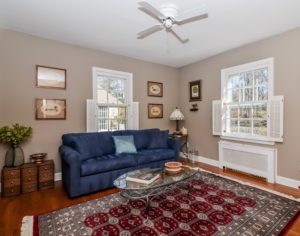 Den – After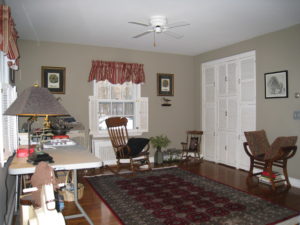 Den – Before
Den – After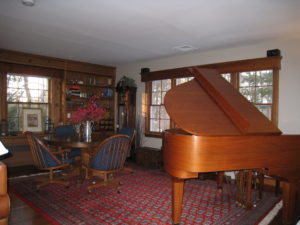 Dining Area – Before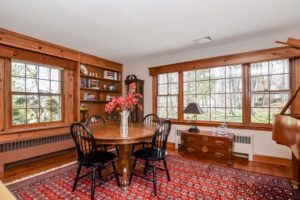 Dining Area – After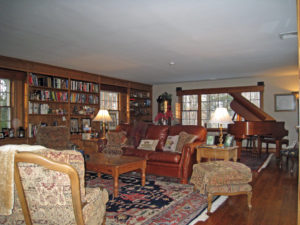 Living/Dining Room – Before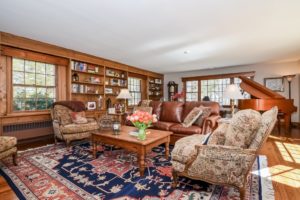 Living/Dining Room – After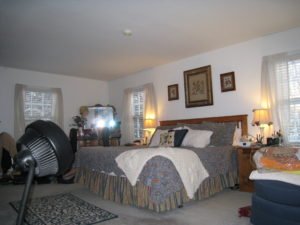 Master Bedroom – Before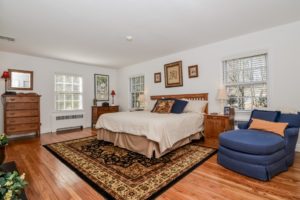 Master Bedroom – After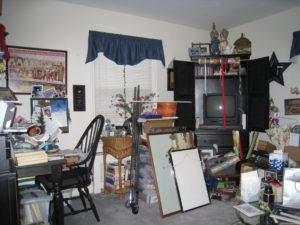 Child Bedroom – Before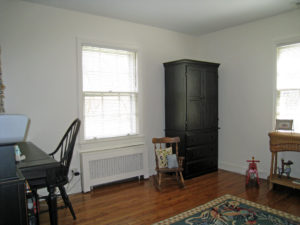 Child Bedroom – After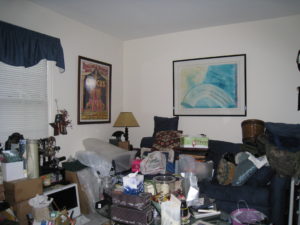 Child Bedroom – Before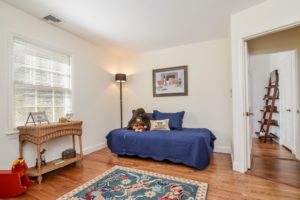 Child Bedroom – After
Guest Bedroom – Before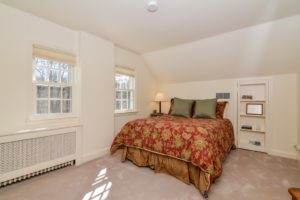 Guest Bedroom – After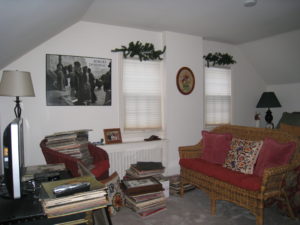 Guest Bedroom – Before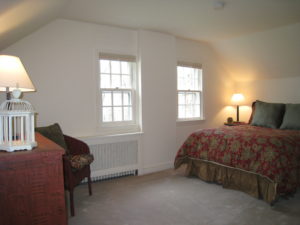 Guest Bedroom – After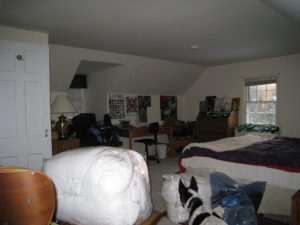 Bedroom – Before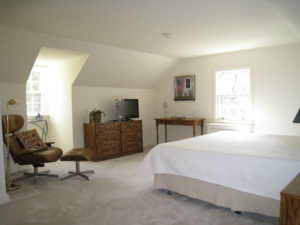 Bedroom – After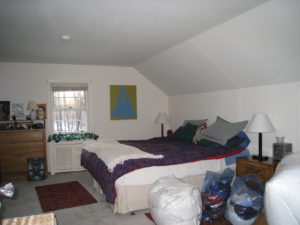 Bedroom – Before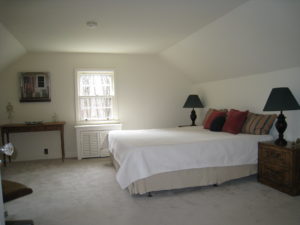 Bedroom – After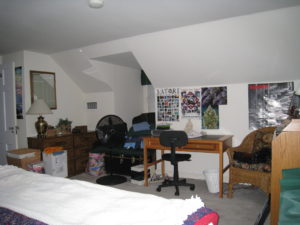 Bedroom – Before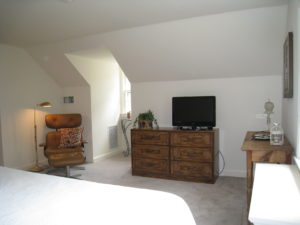 Bedroom After