A 2-hour home staging consultation is the gift that gives back.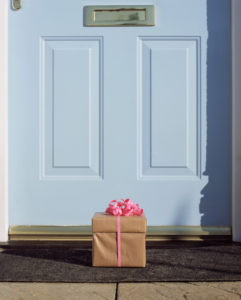 Looking for that perfect closing gift for your clients? Why wait for the home to sell?
This year resolve to treat your clients to the gift that helps them sell fast and for top dollar. Show sellers you'll go the extra mile to sell their home.
Guarantee a quick sale and high price with the gift of a 2-hour home staging consultation.
What is a Home Staging consultation?
Often referred to as a "working" consultation, these meetings generally last 2-4 hours. During that time, the stager walks through the home with the critical eye of a potential home buyer, proposing design and decorating modifications that are unique to every space.
What happens after the consultation is complete?
Following the consultation, the seller will know exactly what's needed to prepare their home for sale. They decide what work they want the stager to handle and what work they would like to do themselves.
Discounts are available for Realtors including the cost of home staging consultations in their marketing strategy. Contact Susan at 914-525-0454 for more information.