Solid science proves staged homes really do sell faster.
I may have a BA in English, but my passions lie in the sciences and math. After a few years in the business world, my love for logic, evolved into a successful career as a computer scientist.
So when I first heard that staged homes sell faster than unstaged homes, it seemed to make sense, but I still wondered, how do they really know?
A Scientific Method for Proving Home Staging Works
In my mind, there's only one way to prove home staging works. And that's scientifically. To perform this experiment, we need to take two identical homes. One staged, one unstaged. Everything else being equal – location, price, promotion – see which one sells faster.
Since we know this isn't really possible, the Real Estate Staging Association (RESA) and I have a comparable method. Here are the steps:
First, attempt to sell a home unstaged. Wait. If there is no sale, stage it. Wait an equal amount of time, or until the home sells. Finally, compare the results.
RESA Study Proves Staged Homes – Vacant or Occupied – Take 78% Less Time to Sell than Unstaged Homes
RESA's study compiled data from home stagers around the country. Here's what they found:
Between January and December of 2009, 87 vacant homes are put up for sale. Average days on market with no sale are 277. These same homes are later staged with rental furniture and accessories and sell in 63 days.
Similarly, in the same time period, 39 occupied homes are put up for sale. After an average of 233 days, without a sale, they too are staged. After returning to the market they average only 53 days to sell.
Click here to view or download a copy of the complete RESA study.
AtWell Staged Home Confirms RESA Study Findings
In a review of AtWell Staged Home's properties staged during this same time period, once staged, these homes sell 85% faster. Very similar to the RESA study results.
Click through our Portfolio in the menu to see examples of how quickly AtWell Staged Home's properties sell.
Never Too Late to Stage
Luckily, most clients stage prior to listing. But, even when they don't, that's OK. The data show it's never too late to stage – as these Stratford, CT, home sellers learn.
A vacant Stratford, CT, condo – sitting on the market five months – sells just one week after staging is complete. A team effort by the homeowners, who implement cost effective recommendations and AtWell Staged Home, who decorates this unit to sell.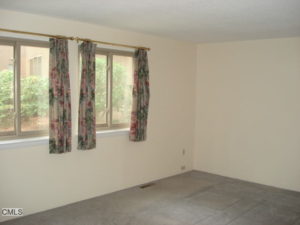 Master Bedroom – Before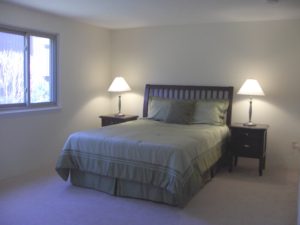 Master Bedroom – After
New carpeting, removal of window treatments, and rental furniture show the true size of this master bedroom.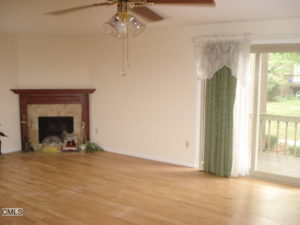 Living/Dining Room – Before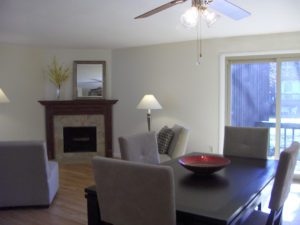 LivingDining Room – After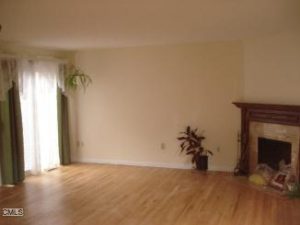 Living/Dining Room – Before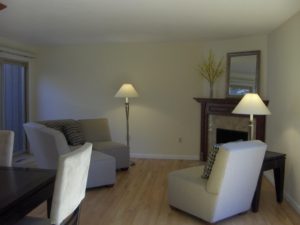 Living/Dining Room – After
With no furniture, this room feels too small to function as both living and dining. Rental furniture, along with removal of window treatments and dead plants, show the true size of this space as well. 
Here's what this happy home seller has to say about the experience:
"The condo has sold and the closing is this week. The buyer is actually someone who had seen the home when it first went on the market, but it was priced too high, and you know the condition it was in. She came to the open house we had after the staging and made an offer. Thanks for your help. If we end up buying a new home in the area – and we have any money left over – I'll call you for decorating help."

 – Catharine M., Stratford CT
And if you're wondering, yes, she did have extra money and we not only helped her decorate and renovate her next home in Stamford, CT, but we also helped her stage that for a successful sale too. Read that story here.