Home Staging Yorktown Heights, NY
Center hall colonial in Yorktown Heights, NY, staged to sell, receives multiple offers within days of listing and sells for over asking.
With not a lot of furniture or accessories remaining in the home, we work with what the home owners already have. They purchase an area rug for the living room and bring back the dining set they have already moved to their new home. With that, we have just enough to make each space open, inviting and, most important, defined. For a finishing touch, the carpet in the master bedroom is removed to reveal beautiful hardwood floors, a few spaces are painted, and the home is professionally cleaned.
Shortly after our 3-hour working consultation ends, Denise and I receive this note from our clients.
"Terry and I want to thank you again for all your time today. You are both a pleasure to work with and the changes you made really make the house look great. Thanks again!"
Buyers love the transformation as well! Within two days of listing, the first of four offers is received, leading to a bidding war and final sale price of 2% over asking.
Denise is a huge believer in home staging, and this success story is just one more reason why. It's also why Denise offers all her sellers a home staging consultation. Staging works.
Here's what Denise has to say about collaborating with Susan of AtWell Staged Home.
"This has been a banner year for me. Susan has greatly contributed to that success. The excitement to stage begins as soon as Sue enters the front door! What a whirlwind, what excitement and transformation. All my properties have had a stellar makeover by Sue, and the results are in. All properties have sold in record time, close to or over asking, and many times we have seen bidding wars gone wild. Thank you, Sue!"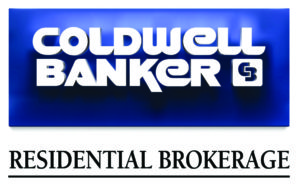 Denise Giordano