How to stage on a budget starts with a home staging consultation.
What is a home staging consultation? Sometimes referred to as a "working" consultation, these meetings generally last 2 to 4 hours. During that time, the stager walks through your home with the critical eye of a potential home buyer, proposing design and decorating modifications that are unique to your space.
Following this consultation, you will know exactly what it will take to prepare your home for its next owner. Finally, you decide how much work you will do yourself or if you would like further assistance from the stager.
Here's an example of how a home staging consultation can work for anyone with a small budget but the time, energy, and inclination to stage their home to sell fast.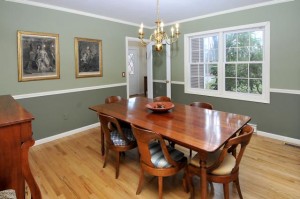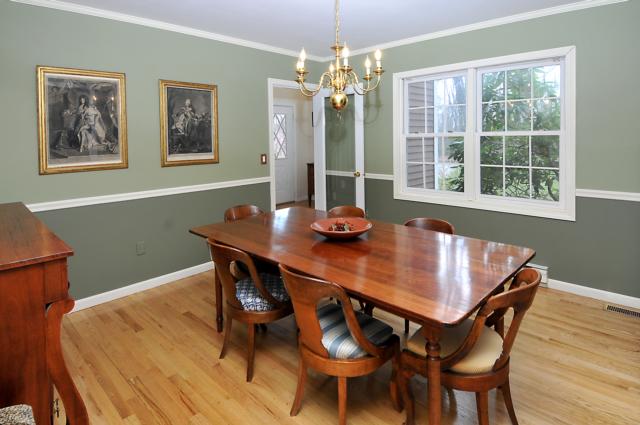 The home owner of this 4-bedroom, 3-bath, 3,000 square-foot Brewster, NY home successfully completes the staging after an agent paid 2-hour home staging consultation with AtWell Staged Home.
This dining room – the first room potential buyer's see when entering the home – is the biggest transformation.  The original colors are too taste specific, with bright red above the chair rail and yellow and white sponge painting technique used below. The homeowner picks dramatic, sophisticated, but neutral green-grey tones that appeal to almost any buyer.