Joanne's gorgeous home, with orange accents scattered throughout, could sell itself, but instead of relying on good bones alone, she hires a stager to get it just right.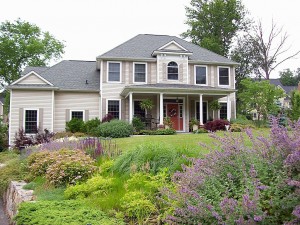 Joanne has a very special home in Ossining, NY. A modest 4,300 square-foot Colonial built in 2001, tucked away at the end of a private cul-de-sac, with a level yard, three-car garage, large basement apartment, and more.
Joanne finds AtWell Staged Home while reading the real estate section of her local newspaper, The Journal News, where AtWell Staged Home's home staging advice is featured. We meet two times for a combination of nine hours of hands-on staging and consulting.
The home sells in about six weeks after going on the market for over 99% of list price. The agent and I are impressed with all of Joanne's efforts, how great the home looks and shows, and are honestly surprised it doesn't sell even faster.
After the sale, I catch up with Joanne by email. She says that the staging helps. She also feels that this house has a lot to offer over other houses on the market in that same price range.
I couldn't agree more. Ultimately, it's features that sell a home. What staging does is allow buyers to immediately see these great features. Home Staging eliminates the distractions while also directing a buyer through the home so he/she does not miss any of the good stuff. And this home is full of good stuff!
The product, the agent promotion, the location, and of course the price all come together for a quick sale and all because Joanne put in the effort to make it easy for potential buyers to love her home.
Joanne also shares one of her staging secrets. Not only do buyers like the way her home looks, she tells me, but they also like the way it smells. Using a simple "clean linen"–type scented plug-in appeals to the buyers without being overwhelming, proving that the nose also plays a big part in selling a home!
Finally, she adds that the home buyers like the house so much they want to buy most of the furniture. Joanne's only regret is not selling them more!
Here are a few of the transformations and a selection of listing pictures to enjoy.
Please note that these before photos don't represent how Joanne lives in the home. They are taken at the end of the initial working consultation and while Joanne is in the midst of a massive clean-out and reorganization.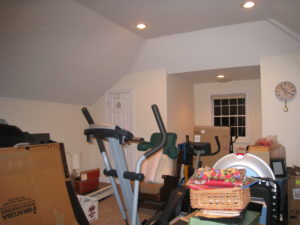 Bonus Room – Before Home Staging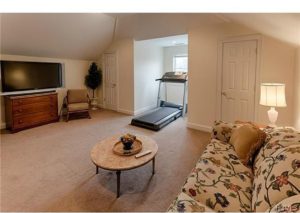 Bonus Room – After Home Staging
No cost staging defines this space for multiple uses, giving buyers ideas for how they may choose to use this space.


 Living Room – Before Home Staging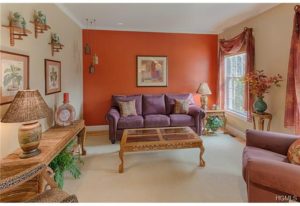 Living Room – After Home Staging
This is a really fun room. A safari theme is simplified and furniture rearranged to draw the eye – and the buyers – into the room and over to the windows and view. Only the wall unit is removed. This is no cost staging at its best.
Master Bedroom – Before Home Staging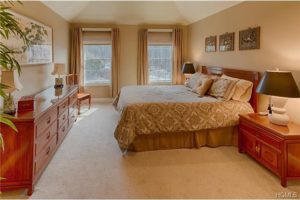 Master Bedroom – After Home Staging
New bedding makes all the difference in this space. In addition a dresser is removed and chair added.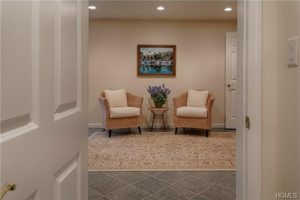 Basement Apartment – After Home Staging
View as you enter basement apartment.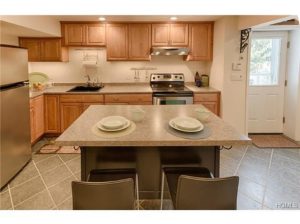 Basement Apartment – After Home Staging
Spacious and modern kitchen apartment.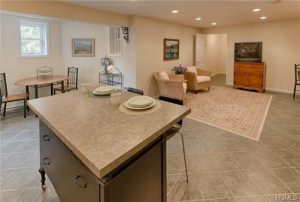 Basement Apartment – After Home Staging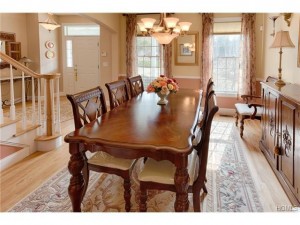 Dining Room –  After Home Staging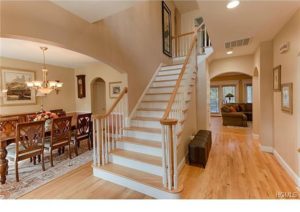 Entry – After Home Staging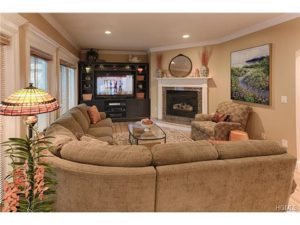 Family Room – After Home Staging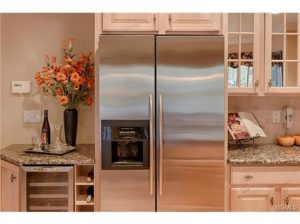 Kitchen – After Home Staging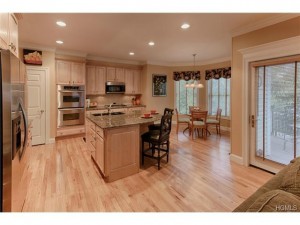 Kitchen – After Home Staging