The real estate market is heating up and promises to be one of the most competitive in years. Are your clients ready for the spring home selling season?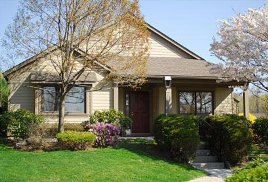 Take a lead from HGTV's real estate show The Unsellables. In this series, sellers have the opportunity to step into buyer's shoes before listing their own homes for sale. They discover firsthand if their home measures up to comparable well-staged homes in the area.
Specifically, sellers are taken by their listing agent to visit recently sold homes. In particular, homes that showed well and sold quickly. Sellers are then asked to view these homes from a buyer's perspective – to learn what is and is not appealing – in the hope that they will understand how potential buyers might respond to their home, once it goes on the market.
The experience teaches sellers the positive effect a staged home has on a buyer. They also learn how those critical first impressions – good or bad – become lasting impressions.
This spring, instead of showing home owners comparables on paper, show them what they are up against in person. Motivate your sellers to properly prepare and stage their homes for a quick sale.