Testimonials
A sampling of what satisfied clients have to say...
"Susan, you are worth your weight in gold! We had 4 offers in just the first day the condo was on the market. In the end we received 27k over asking, and I have you to thank for that!! Everybody loved the staging—especially me! I've already given your business card to the next-door neighbors. I suggested they call you because "your houses sell" and you are an amazing person to work with. I can't say thank you enough!! You are Tinkerbell magical!" Pat B.
"This has been a banner year for me. Susan has greatly contributed to that success. The excitement to stage begins as soon as Sue enters the front door! What a whirlwind, what excitement and transformation. All my properties have had a stellar makeover by Sue, and the results are in. All properties have sold in record time, close to or over asking, and many times we have seen bidding wars gone wild. Thank you, Sue!"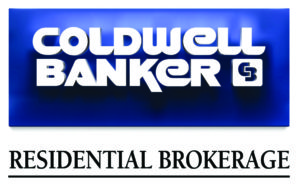 Denise Giordano
"Shortly after listing my house for sale, we moved, leaving it completely empty. After two months on the market and a price reduction, I knew that what it really required was staging. I needed buyers to start seeing the home's potential and stop seeing all its imperfections.
Susan fitted the entire home with contemporary furniture and made it look warm and inviting.
Susan helped me to see my house from the buyer's perspective. We implemented all her suggestions, which were quick and inexpensive fixes such as changing light fixtures, paint colors, and bathroom knobs.
The house relisted on a Tuesday, and I received full asking price a week later. Susan was so easy to work with, and we are thrilled with the results!"
Maryanne K.
"Susan, Thank you! I had the broker open house today. You got rave reviews and everyone wanted to know, "Who was the stager?" All your design choices, together with the seller's improvements, made the house look crisp, clean, and new! Your careful choice of staged furniture and placement were spot on – even the grandfather clock!" Loretta Rapisardi
"The transformation worked and things are moving fast!
We had a great offer at asking price…before the public open house. Remarkably, the same buyers had seen the house last year and hated it! (This might make a great case study for you.)
You predicted that we would get another offer and we sure did! Higher than the first offer, but the first buyer matched it, so we signed a contract with the first buyer today. They are looking for a fast closing and that works for us.
Great job by you and your team. It was a pleasure working with you, and Judith and I were very impressed with the results! Thank you for your vision and attention to detail."
Robert & Judith E.
"I am a real estate agent and it finally was time to sell MY own home. I had been following Susan Atwell on line for many years and called her in to give me an objective eye as to what I needed to change to get the house sold quickly and to appeal to the most number of buyers. As an agent, I realize that sellers, myself included, do not always see what the public sees.
Sellers remember the day they picked out the new carpeting and wallpaper and how expensive they were… they are reluctant to consider that today's buyers are no longer into those colors and prints. Susan came in and did a comprehensive survey of my 4500-square-foot home and made suggestions. Together we started the work of making my home "showtime ready." I also needed help to organize and declutter after raising 4 kids in that home over 25 years.
After shopping, moving, junking, decluttering, and storing, we were able to get my home to market with a buyer within 2 to 3 weeks. Susan was able to call in all the right people to help me do the job in a very short period of time. I would highly recommend Susan to any of my clients."
Colleen M Gallagher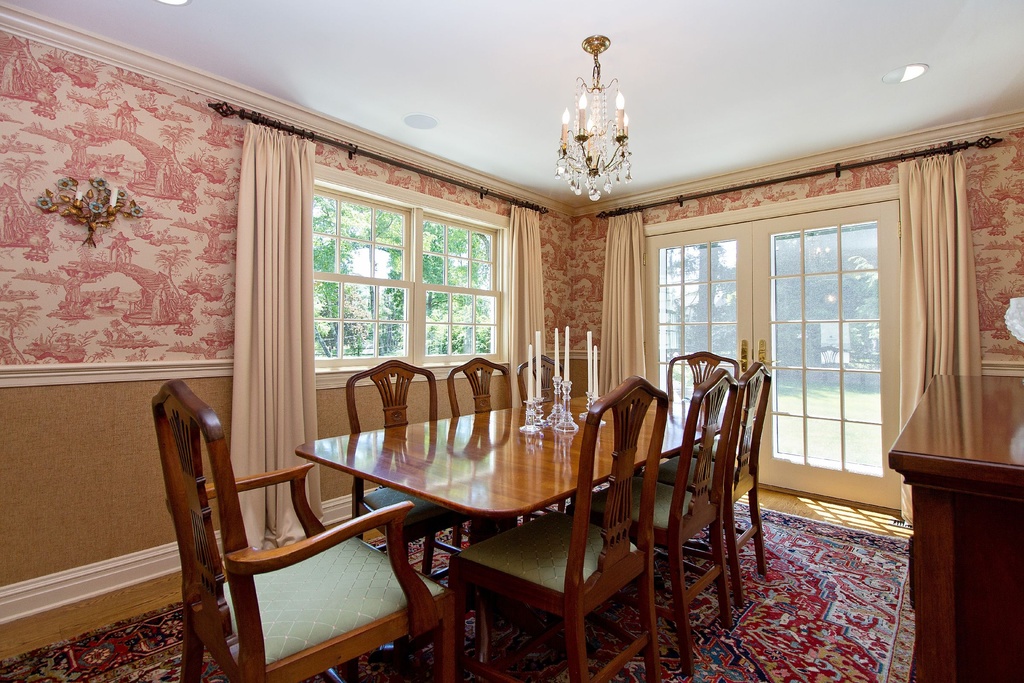 Dear Susan,
As Maddie's realtor and friend of her children, I cannot thank you enough for your professionalism and great eye for design. Your assistance made the difference in achieving a rapid sale at a great sale price. I cannot thank you enough and I know we will be working together again. All the best to you, Dee
Dorothea J. "Dee" Roider
It's funny, but the house had its first offer BEFORE the open house and then got a full asking price offer the day of the open house. I found out they want to buy the house and everything in it. Exactly as it is. Lock, stock & barrel. Nice job! Truly appreciate all your help and flexibility with our very fluid construction schedule. I'm blaming you for the quick sale 😉 Mike & Shannon Robinson
"I am so happy with the basement renovation, my updated office space, and new laundry room. It's so nice to be able to exercise in front of the TV, turn on the fireplace any time of year, close off the laundry area so the sound does not compete with the TV, and just to have such a huge built-in laundry workspace compared to before. Working with you and Andrew (the contractor you recommended), really was a pleasure. Finally, and most important, my daughter absolutely loved the renovated basement! She thoroughly enjoyed all the changes during her summer break from school. My sister was over recently and loved it as well. Can't thank you enough for the wonderful job you did. I could not have done this by myself. I think it all came together just perfectly!!" Julie O.
"Hi Susan,
Thank you for EVERYTHING! We had an excellent turnout for the agent tour and public open house. Not only did we have very positive feedback, but I'm excited to say that we also received – and accepted – an offer. The entire house looks great, but the bathroom is especially transformed. The black wainscoting looks amazing! What a major improvement. I wish I had known you 6 years ago. I could have spent more time enjoying these changes. Hope others are inspired to bravely follow your suggestions too."
Donna Lee U.
"Susan,
We are very happy with the results of your home staging consultation. We feel strongly that your guidance played a pivotal role in the selling of our home. After a frustrating 120 days on the market, our place sold a mere 40 days after we made your recommended changes. There are many things about the selling process that we would do differently if we could do it over again. Our biggest regret is not involving you from the start! Thank you again for your sound advice. We couldn't have done it without your help!"
Christine and Shane B.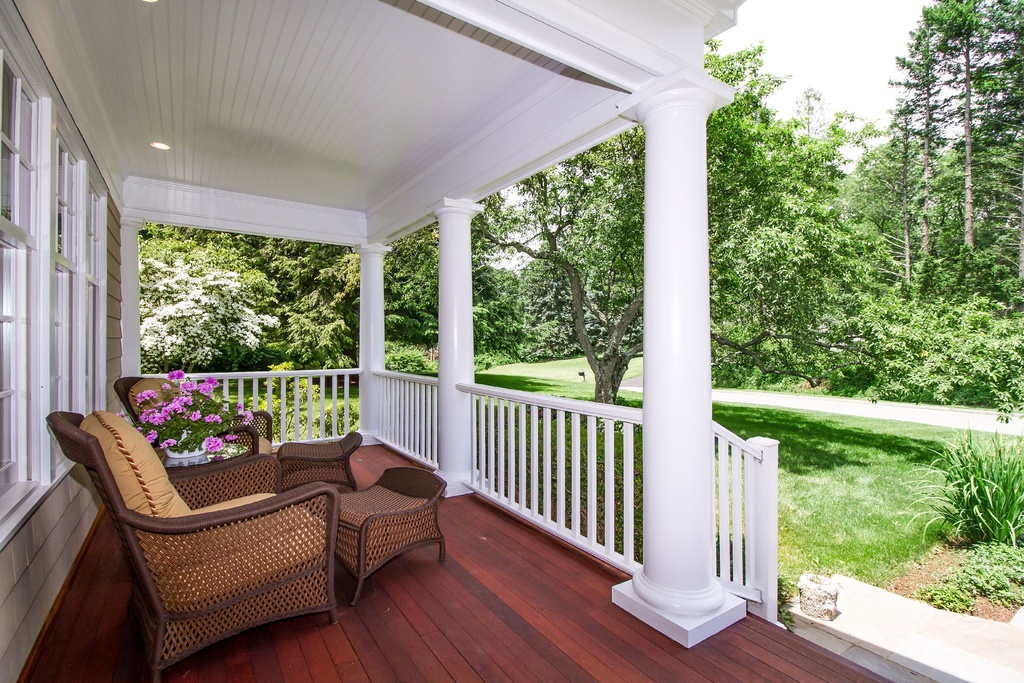 "Susan Atwell was an "Angel" to my client who was an out-of-state Heritage Hills condo owner that wished to sell. Susan arranged for the condo to be repainted, choosing appropriate colors, have new carpeting and light fixtures installed, and she also was able to be rid of everything else the owner did not want. She kept enough furniture, artwork and accessories to make the condo eye-catching and attractive to potential buyers. After the condo went to contract, she sent the artwork back to the owner and had everything else removed and taken away promptly. She transformed the condo so well that the owner received a higher price than he would have otherwise gotten. I, as a Realtor, was very proud to handle such an attractive listing!" Judy Johnson
"This was an estate sale, and all four children lived out of state. They trusted me to do much of the prep work to market and sell the home. I could not have done it without you and your staff. You were always prompt and kept expenses down for my clients. You made my work much easier and facilitated a quick sale. The clients were very pleased with the outcome." Faye DeSanto
"The unit sold the first weekend for 98% of its asking price. It's due to close in two weeks, which is partly what made the deal so attractive. The quick sale and closing minimize the time my seller would otherwise continue to pay taxes and carrying costs. You should take a good deal of credit for this success, and you can quote me! Thanks again for your good work." Bruce Dollar
"The unit looked great!! You did an outstanding job and I know the home owner was so pleased with all your work. She was very excited and thrilled! We had showings immediately which lead to a quick sale. All your hard work showed! I will be referring you to some other clients soon!! I would also love for you to come in to one of our office meetings so I can promote all you do as my sincere thanks! Most of the agents know your work but there are some new agents that would love to meet you." Deanna LaBarbara
"Well, Susan, it all worked to plan. I was able to enjoy the upgrades while I was living here and they certainly helped when it came to selling. As you know, the home sold for much more than the asking price with seven interested buyers. Thanks for all your help decorating and staging my home. Couldn't have done it without you!" Gary Y.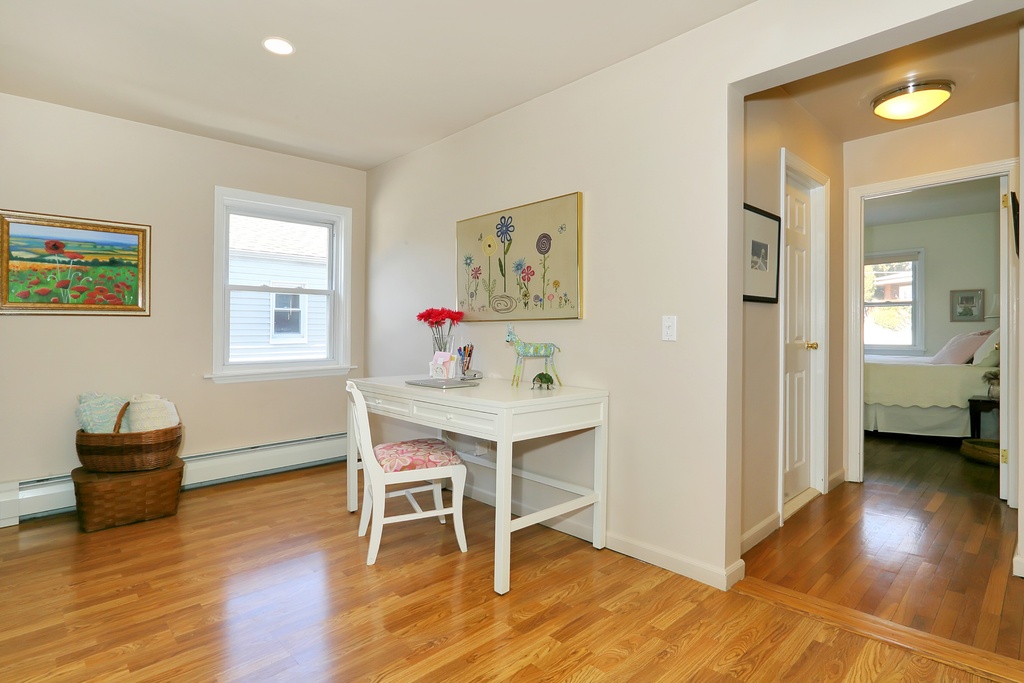 "I can always see the difference after Susan has staged one of our listings. It's almost impossible to look at your own house through the eyes of a potential buyer. Most people wouldn't consider moving their favorite chair or taking down a sentimental photo or knick-knack.
Susan's sense of design; spatial relationships, color, and texture plus her experience staging homes to sell sets her apart from decorators and agents who may be pretty good at staging but are limited by their relationship to their client."
Richard Mishkin
"You did a superlative job in bringing out the best of the home. It is scheduled to close on 11/1. We couldn't have reached this successful conclusion without your insights and support. Thanks again." Paul & Robin M.
"I am thrilled with my new kitchen! It's beautiful and functional and turned out better than I ever could have imagined. Thank you so much for all of your help along the way. You were professional and patient, you have good taste and you thought of things I never would have on my own, like opening the wall to the dining room and extending the tile through to the entry. I didn't realize how many decisions and details were involved in a kitchen remodel, and I'm so thankful for your help and guidance along the way as you made this very large – and sometimes overwhelming project – go smoothly." Judy G.
"Just want to thank you for helping us with our Poughkeepsie home. We sold the house about 2 months back. The house was staged very well and you did an awesome job of bringing out the best of our house.After you worked with us on 9/10 we listed our home for sale on 9/23. Four to five parties actually saw the house (not many real buyers in this market). Out of five, two parties made serious offers to buy and one of them finally bought. All of that happened within 3 months. Yes, that's how impressive you made our house look. You sure were God sent because even we were not expecting to make the sale so fast looking at the market conditions. We also learned so many things from you about decorating homes which we are going to use from now on, amen! Thanks again." Rao & Priyanka
"My house was on the market for 3 months when my agents recommended staging and brought in Susan from AtWell Staged Home. For 3 hours we rearranged furniture, removed window treatments and re-hung artwork. Susan suggested a few more changes – additional decluttering, grout cleaning, and wallpaper removal – which I promptly took care of over the next week. After taking all of Susan's advice, the first person that came in after the staging did a "WOW" and bought the house. The whole presentation worked like a charm because the buyers fell in love with the house immediately. The staging experience was more than pleasant. Everyone was cheerful, and I could not resist Susan's positive presentation of ideas. If I were to do it all again, I would call Susan first." Norm F.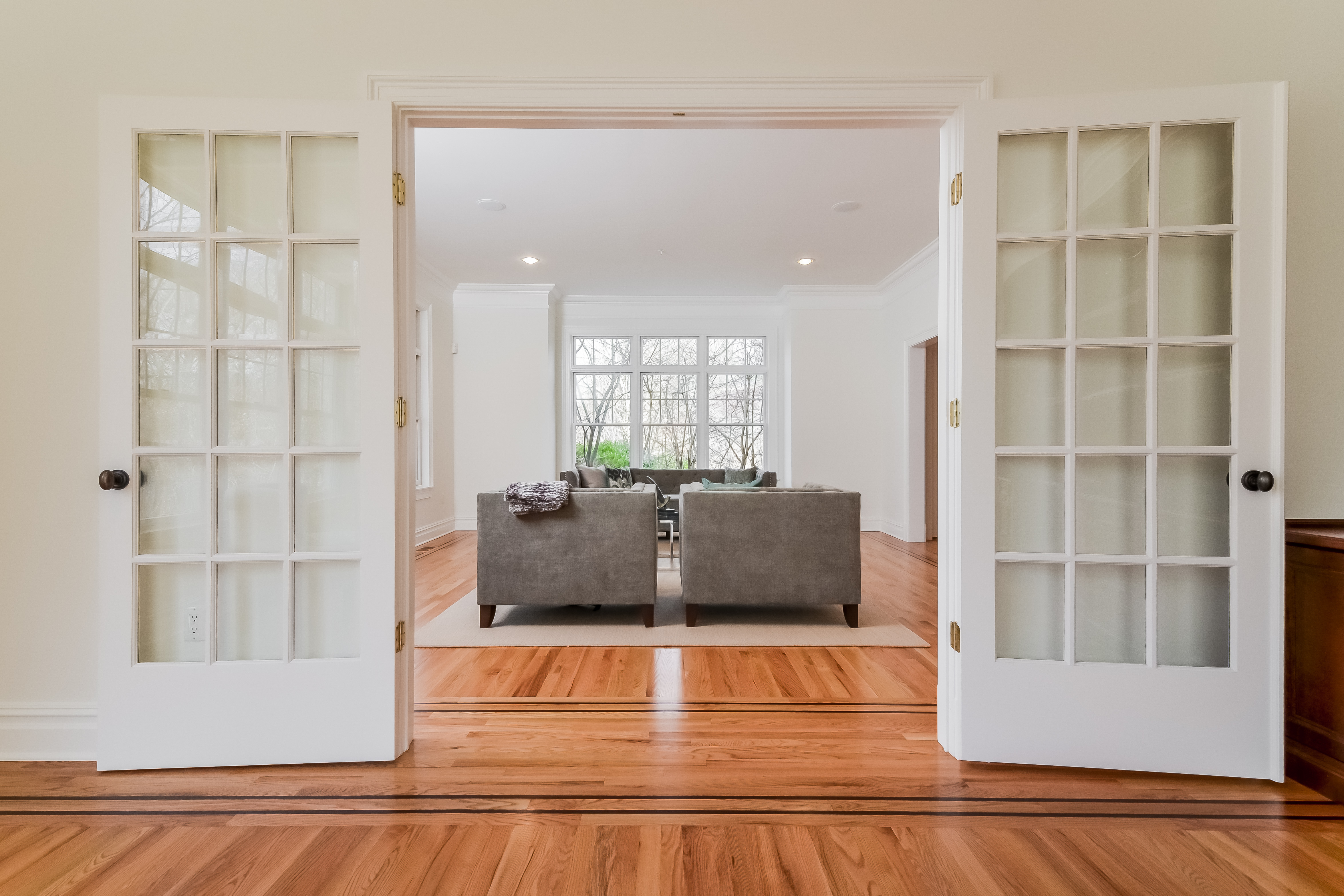 "You did a magnificent job. I just walked through the house and I said, 'Boy, I'd like to buy it myself again.' Thanks for all the help in staging our vacant house." Juergen K.
"Susan provided my home with a fresh look and perspective on how the house should appear to make it attractive to potential buyers. Her plan was well designed and executed with ease and minimal expense. The outcome was making the house appear more spacious, cheery and bright, with updates that made it more in common with current decorative schemes. Without Susan, my house would still be on the market today." Joe M.
"Susan – What a pleasure it was to finally meet you. The person behind the miracle makeover. The seller has been praising you since I first spoke to him over the phone and hasn't stopped yet! When you look at the new listing photos, you'll see that it hardly looks like the same house." Joe M.'s Realtor
"The condo has sold and the closing is this week. The buyer is actually someone who had seen the home when it first went on the market, but it was priced too high, and you know the condition it was in. She came to the open house we had after the staging and made an offer. Thanks for your help. If we end up buying a new home in the area – and we have any money left over – I'll call you for decorating help." Catharine M.
"Susan advised me on the total renovation of the 1970s home I inherited. My parents had maintained the home well, but it remained stuck in the 70s. The project included the combining of 4 small spaces into one large, bright, open-concept kitchen, 2 complete bath renovations, along with new lighting and flooring throughout.
Susan took into account my lifestyle, budget, and desire to sell in about 5 years. My home is now open and bright. It's a pleasure to spend time there. My neighbors are envious of this unique design in this cookie-cutter community."
M.B.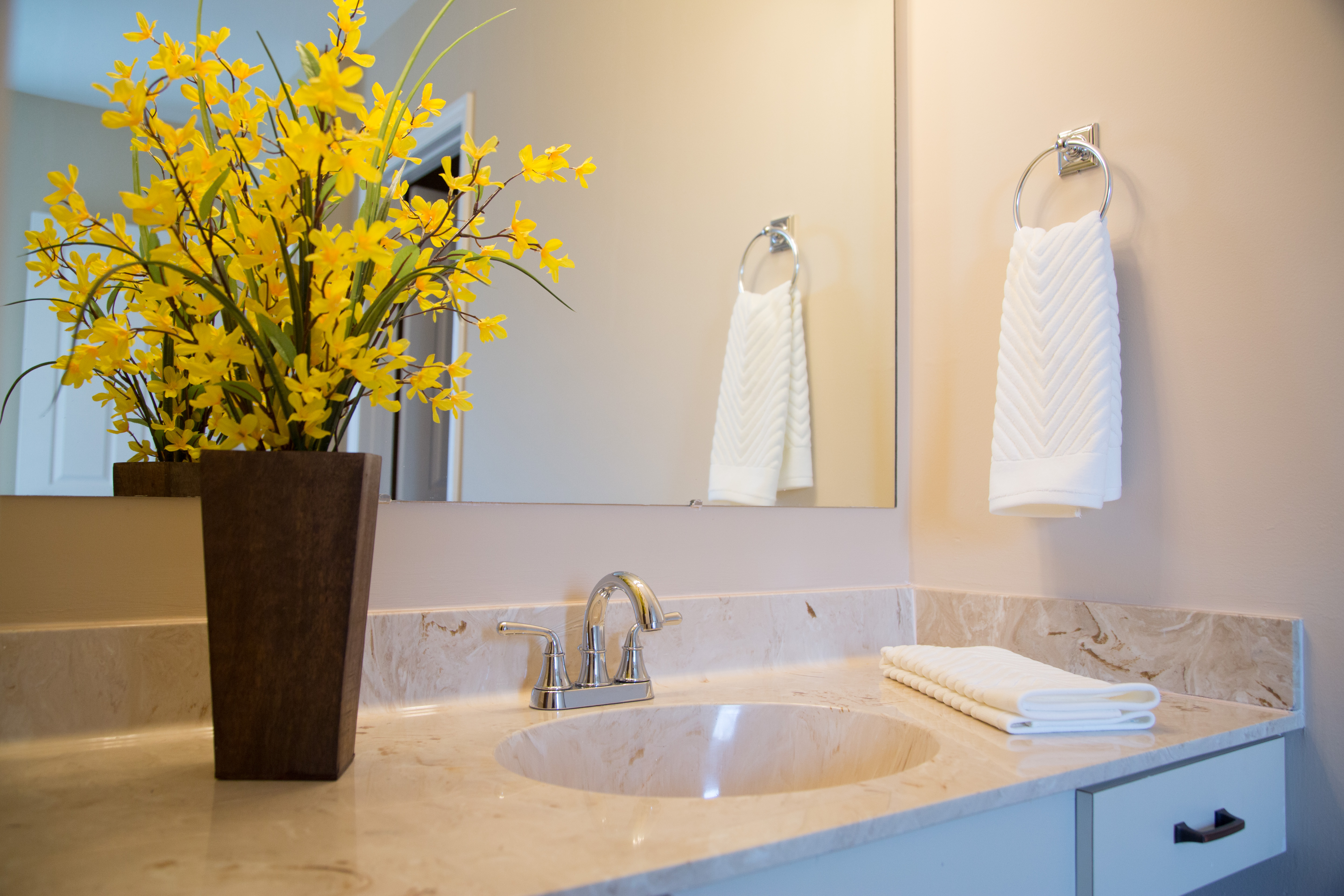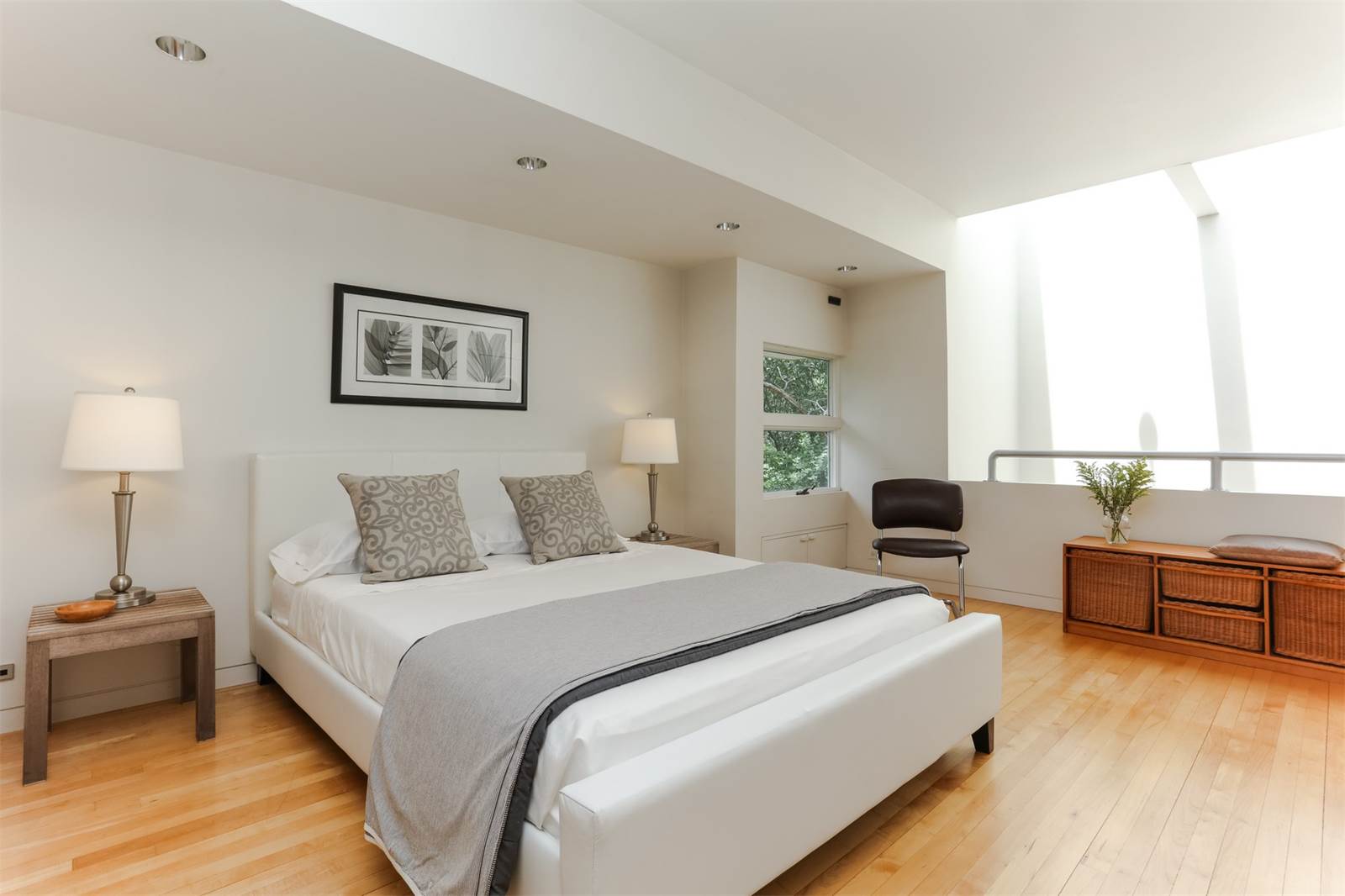 "Working with Susan to prepare a home for sale is a fun and rewarding process. She has the rare ability to transform a home just by moving furnishings and accessories around. She may ask the homeowner to make a few small purchases, such as fresh towels for the bathrooms or slip covers for a dated couch, but she has a talent for using only what is in the home and making it look fabulous and inviting.
Susan definitely helps me achieve my goal, getting the homeowners the highest possible price in a timely fashion.
Susan, you've got that magic touch!!"
Lin Crispinelli
"Susan, Your professional help made all the difference! The photos looked great, and we could tell that the house felt more like a home following the staging. And thanks for doing all of this so cost-effectively! After many months with no offers, we received multiple offers within weeks of staging. Thanks so much for all your help!" Jan G. & Eric M.
"I have so much success with Susan Atwell of AtWell Staged Home. Susan works magic in any house. She sees a home through the eyes of a buyer and always makes the changes that most increase the home's market appeal.
Susan has staged homes for me at almost no cost to the home owner, by rearranging rooms and furniture, moving or replacing art-work, and painting select walls. She has changed the flow in a beautifully furnished home to make it far more inviting and gone as far as a complete renovation, including selection of a color scheme and renting furniture.
In every case, there is no doubt that Susan is able to get every home she stages for me sold faster and for a higher price.
I am so convinced that Susan makes such a significant difference that I cover the initial 3-hour home staging consultation fee as part of my services as a listing agent.
Susan is the best professional home stager I know. In addition, she is both delightful and a pleasure to work with."
Richard Mishkin
Hi Susan,
Thank you for the care that you took in making the condo look like it has never looked before. Excellent choices in furnishings, accessories, and the paint selection for the walls is perfect with its soft, warm tone.
The property sold for its list price, and I am convinced that part of the reason for the full price and the relatively quick sale was the staging which was anything but ordinary – great job!!!
Thanks again for everything. Very best,
Hal Wolkin
"I recommended my client stage his almost empty house. The comparable sales showed a wide range in which the home could sell. After Susan's staging, we had an accepted offer even before the first open house, and at the highest end of that price range. My client and I could not be happier with the process and results. Susan is my go-to Home Stager." Ken Wile
"We had an open house Sunday and got an offer for the full asking price on Monday. The house had really been on the market for only two days.
Everyone has commented on how nice the house looks. The photographer kept saying, 'Thank you so much for having the house look this nice. You would not believe some of the messes I have had to shoot around.'
Susan, I know we paid you, but these days I have almost gotten used to not getting everything I think I have paid for. You were a wonderful exception to that trend. Your suggestions made this home literally pop out in the eyes of the agents and prospective buyers. Even those who wanted a center-hall colonial instead commented on how wonderfully the house showed."
John & Tracey
My home appeared more attractive and stood out on the market because of Susan's work.
My Realtor recommended Susan to help with the staging of a home I was selling in Westchester. Susan did an amazing job of explaining the process, and quickly simplified the elements that she thought would have maximum impact on a prospective buyer, to help him get a vision for what the home could be when designed and furnished. She coordinated virtually every detail, including arranging for some furniture to be brought into the home to show off some of its best features.
The photos were terrific, and the feedback from prospective buyers who toured the home was very positive. It sold quickly, in no small part due to Susan's expertise.
I would highly recommend her. She is professional, talented, and she made the process easy.
Kevin S.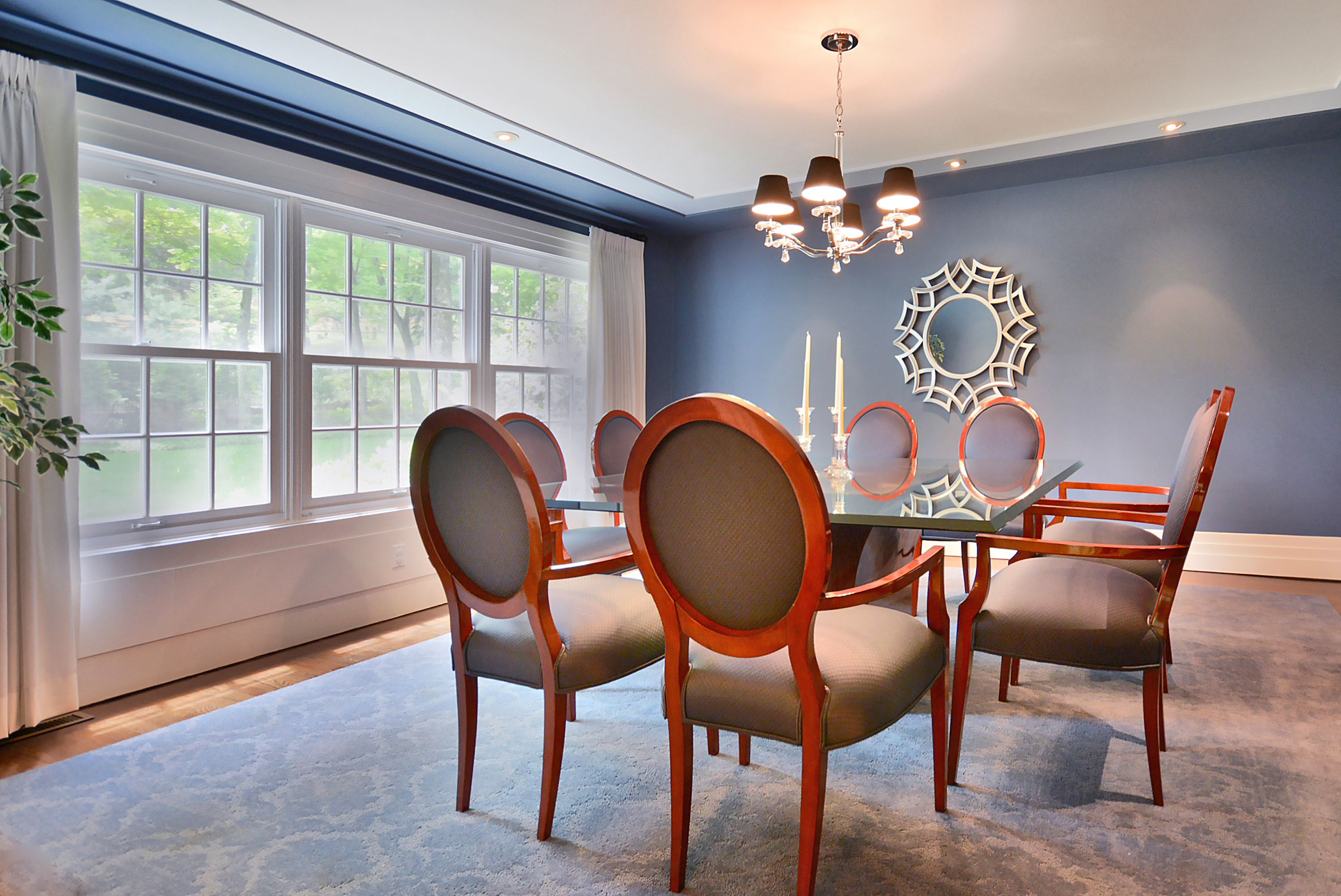 Susan,
You are a genius. Truly, I am grateful beyond words for your dedication, eye for detail, kindness, patience, and flexibility.
Your work is a masterpiece, and I am so grateful that you created such a perfect "look" for the condo. We've received lots of compliments, and those belong to you. Perhaps the greatest accolade came from our very own Realtor who recommended we go with the higher end price based on how well the home shows.
Gorgeous, gorgeous, gorgeous! The place looks and feels so good that I want to move in.
Please use me as a reference as needed. You do great work and provide phenomenal service. I have only good things to say.
From the bottom of my heart, THANK YOU!
Barbara S.
Susan listened to our ideas and improved upon them, making our home look better than we ever imagined. Susan also worked with us to make this transformation affordable, using our existing furnishings and artwork wherever possible.
From the repositioning of knickknacks to rearranging furniture, Susan knew how to make every room "pop" and allow buyers to visualize themselves living in these spaces.
We received numerous comments from buyers and brokers alike, congratulating us on how well our house showed. Susan's staging definitely helped us get the best deal possible. I would enthusiastically recommend Susan's services to others. In fact, I have already done so!
Neil S.
"Hi Susan,
We so appreciate all that you have done to assist us in the sale of our old house in Katonah and in making our new abode so beautiful and warm. We love working with you and always have lots of laughs while benefiting from your expert advice. The results of the basement entertainment area are incredible and speak so well of your talents. You are a consummate professional with an exquisite eye for detail (an absolute maverick at your trade). Also, you never lose sight of your customers' budgetary needs. In summary, you are a delight to work with and we wish you continued success!"
Nancy P.
"The house sold very quickly. The couple that bought it had been looking in Carmel for a while and they saw it the first week that we listed it. It took a little while to negotiate, but we closed in less than three months. I appreciate all your hard work. It made a tremendous difference in how the house showed." Lauralee D.
"Susan,
Thanks for the great work. I really appreciate all you've done, and how well you do it. Everyone is delighted with the before-and-after pictures. And thanks for your efforts to keep the total cost down; much appreciated. You did a great job (and I would be delighted to serve as a reference). Thanks!"
Jeff M.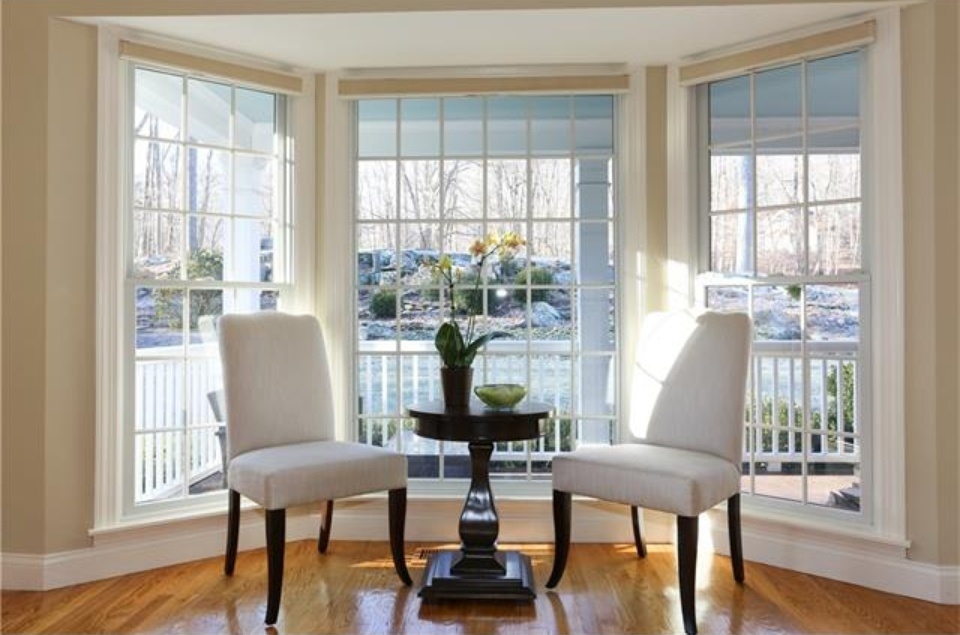 "I now know firsthand that you are an excellent captain of the 'Sale' boat (ooh see what I did there hahahaha). Closed on my house last week.
You made it happen!
It was a bumpy road, but we ultimately sold to the people who made their offer within the first 48 hours that the house was listed. (In between, of course, we drafted contracts for the second-offer buyers–made within one week of listing–because they were higher, but it turned out that they had a difficult time retrieving their funds from the OTHER house they were already in contract with…so the second-offer people didn't work out. But luckily, the first-offer people hadn't had time to go far, and they were still very interested, so it all worked out in the end.)
Looking at the 'before' pictures – what a credit to your vision. Distanced from it now, it's even more impressive that you could see beyond the RIDICULOUS amount of stuff that was strewn about the house. Thank you, thank you, thank you!"
Jayme S.
"From the first time Susan and I worked together to stage a small 2-bedroom home in Shenorock, I knew we made a great team. Since then, I strongly encourage all my home sellers to stage their homes because every home can benefit from Susan's expertise. Susan's staging helps these homes show better, sell for more, and get on the market sooner. I love getting hands-on in the process and seeing how quickly Susan can transform a home, often in just a few hours. This experience has turned me into a huge believer in home staging after so many quick sales and satisfied clients." Teresa Chang
"Thanks for all your help staging my condo. I want you to be aware that I received more than $25,000 over the Realtors' recommended listing price and $11,000 over the actual listing price on my Condo and had multiple cash offers within 7 days of the listing (within $1K of each other). Your help made the difference. You have a real talent! I have two friends to whom I am sending your newsletter who are interested in your services. I may request some professional assistance with arrangements once I relocate – so store those images in your head!" Bonnie S.
"Susan, Thank you again for all your guidance with our house. The closing was last week. The house is sold. I cannot thank you enough. I am certain it would still be on the market were it not for your help with staging. (In fact, many of the homes that were on the market when we were selling are still for sale!!) So many thanks again!!" Theresa M.
"Dear Susan, As a local real estate salesperson, I recommended you to a client of mine who was preparing to sell her condominium in Heritage Hills.
My client was extremely pleased with your expertise in helping her rearrange furniture, organize, and the makeover was complete in a short period of time. She was so satisfied with the end results and her home sold very quickly!
I recently moved to Heritage Hills and would like to thank you personally for your professional assistance. 
The before-and-after pictures tell the story!!!
 Thank you, an amazing job!"
Jane Ceraldi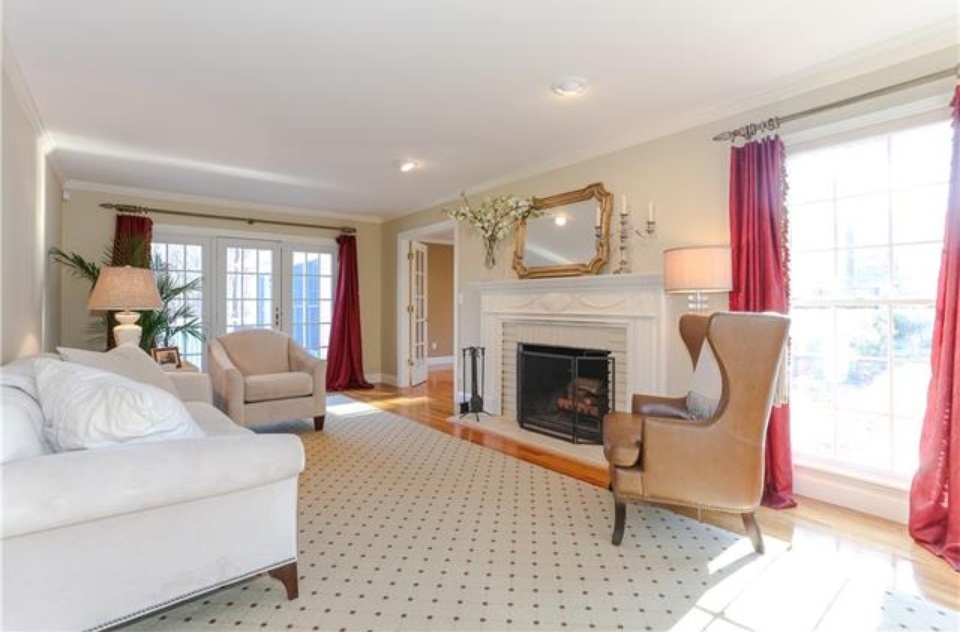 "Dear Susan, There are not enough words to say how much I love my new space. Thank you for your patience, guidance and good humor through it all." Frances B.
"This wasn't the first time we tried to sell our home, so we were open to new ideas. One of those ideas – suggested by our agents – was home staging. At first I was a little hesitant. To be honest, the idea of someone coming through my home and critiquing it made me a bit nervous and uncomfortable. But Susan dispelled all those fears and made me feel totally at ease. (The fact that she kept telling me I had good taste didn't hurt either!) After all the staging was done, I wondered why I had ever been nervous. It was a lot of work, but overall the experience was enjoyable. And now I'm looking forward to buying a new home – in the area.We already plan to invite Susan to help from day one, so we may enjoy the home to its fullest the entire time we live there, not just when we are getting ready to sell. I also appreciated the fact that Susan used what we already had, and kept expenses to a minimum. After this experience, I would not hesitate to stage and look forward to working with Susan again when we purchase our new home." Janet D.
"Just got home and saw the final changes. We love the touches – the artwork, baskets in the living room and blanket on the bed. You and [our agent] are certainly professionals. Now that the place looks so nice, I'm not sure we want to sell….just kidding. You really helped guide us in updating our home to sell. Thanks for everything." Julie C.
"We finally sold our home, in no small part, due to your help staging. You were so very helpful. We loved your suggestions, especially for how to convert our home back to a three bedroom from two, without having to complete the rest of our major remodeling plans. It was simple, economical and quick to implement. Thank you for all your help in selling our home. You were wonderful." Sharon M.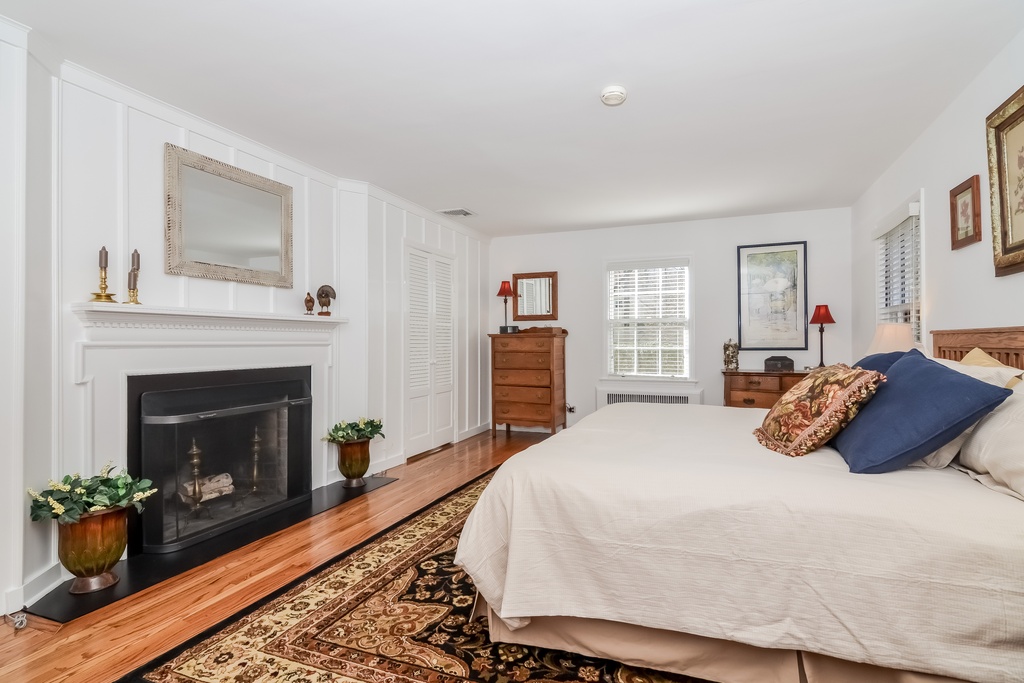 "I've worked with Susan three times – first for a bathroom renovation in my prior home; then to stage that home for sale; and most recently, to decorate and renovate the house I moved into. Susan's attention to detail made a handyman special into an inviting home that reflected my personality. As for my prior home, Susan's staging expertise moved that property within the first listing week and at a price higher than asking. You can't beat those results. I'd recommend Susan to anyone looking to sell or just upgrade their home." Larry G.
"The condo looks great!!!!!! As they say in England I was gob smacked! Wow. Incredible! Great job!! The furniture looks great. I am so excited! Thanks for all your work. Everything worked out 100% GREAT!!!" Wendy T.
"We signed a binder with the first couple that saw our house. We were very pleased with the outcome of the staging and can't thank Susan enough for her direction. I have also stated more than once to the sales manager at Pulte Homes, of her value to us. Another very satisfied customer." Jim D.
"It was time for a change and I had put off any major renovations for several years. So I asked Susan to advise me on making my home more livable and saleable after learning I might relocate for work. Susan gave me the best options to sell or dwell – without spending a lot. We agreed to paint every room and update the baths and fireplace. Susan explained the choices – due to my color blindness – and chose a palette that was neutral but not bland. She also helped find the best way to organize each room while displaying my favorite personal items. I'm really proud of my home and look forward to showing it off to friends and family. It doesn't just look good, it feels good. More inviting, modern, bigger. I have no doubt, that when I do finally have to sell, buyers will feel the same. The majority of this transformation took place while I was away on business. I put my trust in Susan and she successfully combined my likes and desires while adding value." Gary Y.
Free Home Staging Tips to transform your home like a Pro...