Three years earlier, Susan stages these owners' vacant Stratford, CT, condo. After five months on the market it sells in just one week.
After moving to a Stamford CT house, owners now seek Susan's decorating and design advice. But this time the improvements are for them, with an eye toward resale, of course.
Just a year later, owners become empty nesters sooner than expected and decide to sell. And – after learning the value of home staging – their first call is to Susan of AtWell Staged Home. This Stamford CT house sells in five months in a slow market. Not bad for a home sold by owner.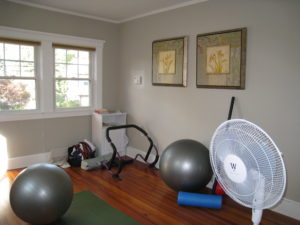 Master Bedroom – Before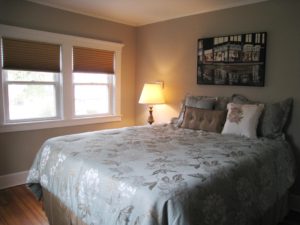 Master Bedroom – After
Due to an injury, the home sellers have moved the master bedroom downstairs. This room becomes a gym. For staging purposes, the home owners turn this room back into the master bedroom using an air mattress topped with new bedding.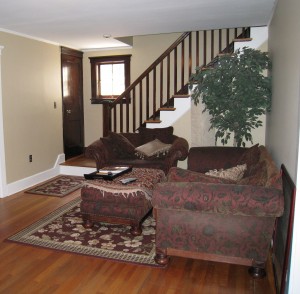 Living Room – Before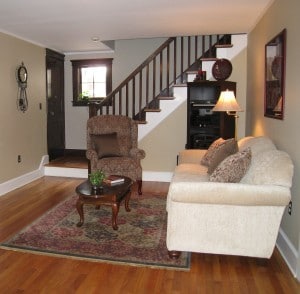 Living Room – After
The original furniture has seen better days so the home owners decide to buy some new pieces now, knowing that they will use it in their next home. Area rug and stereo cabinet are brought in from other areas in the home and a coffee table is purchase for $7 at a local thrift shop.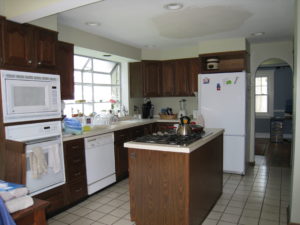 Kitchen – Before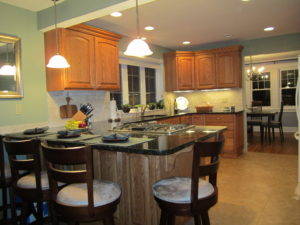 Kitchen – After
The remodeled kitchen is completed 12 months before listing when home owners think they will be staying a few more years. But, life often brings unexpected opportunities and now a kitchen like this is a golden opportunity for the next buyers who can move right in. (AtWell Staged Home consulted on layout, flooring, appliances, materials, paint color, and other design details.)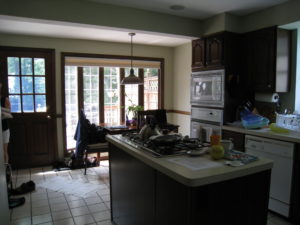 Kitchen – Before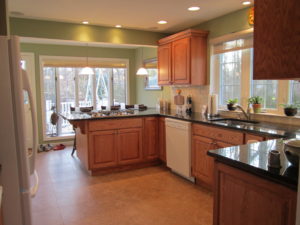 Kitchen – After