Complete professional Home Staging services now available for all Westchester Choice Realty home sellers.
Barry Kramer and John Crittenden, principal brokers of Westchester Choice Realty in Scarsdale, New York, believe in home staging and offer basic staging services – furniture placement and decluttering advice – free to all their clients. They encourage clients to consider the services of a professional home stager for those needing more assistance.
Westchester Choice Realty has partnered with professional home stager Susan Atwell of AtWell Staged Home. Susan has achieved remarkable results for her clients and Westchester Choice recommends her services.
AtWell Staged Home offers services from a professional design consultation to rental of furniture and other design elements. Occupied or vacant, AtWell Staged Home will give your home an advantage over the competition.
Here's an example of a vacant one-bedroom, one-bath co-op located at 250 Garth Road in Scarsdale, NY, staged by AtWell Staged Home.
Click here to read more about this transformation and view all of the before-and-after photos.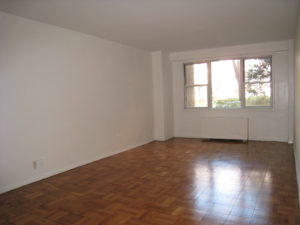 Living Area – Before Home Staging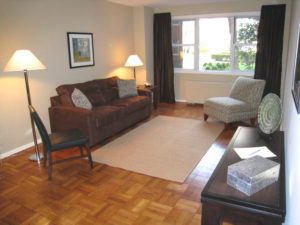 Living Area – After Home Staging