The real question is, What does your house say to potential buyers? Greet buyers the moment they walk through the door by staging your home to sell.
Does your house capture your buyers attention and shout:
Come on in! Make yourself comfortable and stay a while.
I'm maintenance free. No repairs are needed and I practically clean myself.
I'm so bright you'll love living here.
All your furniture, and more, will fit in this space.
There's loads of storage for your favorite things too.
Welcome home!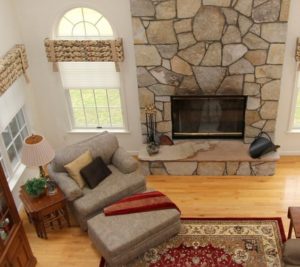 2.5 hour agent-paid home staging consultation of this 5,500 square-foot home in Katonah, NY, is money well spent when an offer is accepted in the first listing week.
What does your house say? Still not sure? Contact AtWell Staged Home to set up an appointment for a home staging consultation. In as little as 2-3 hours we will have your home speaking volumes and wooing buyers into a sale.