AtWell Staged Home
A Westchester County New York based home staging & interior decorating company

Increase your home's resale value & speed up the selling process!
Home Staging expert Susan Atwell of AtWell Staged Home first began showcasing homes for friends and family as a hobby. After just a few home stagings, and with such great results to her credit, what began as a leisurely sideline quickly evolved into an emerging business with rich potential for the homeowners for which she had consulted.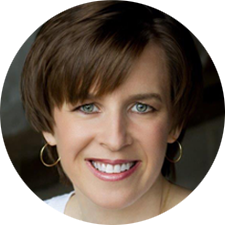 "Selling a home is more than just a number's game," says Susan. "There's a creative aspect to selling a home that goes beyond list price."

For Susan, this creativity is based on careful consideration of:
your home's style, look, and feel
your budget and time line
value of comparable homes in the neighborhood
potential target buyers
The art of home staging begins with a 2-hour "working" consultation.
Susan walks through your home with the critical eye of a potential home buyer. She proposes design and decorating modifications that are unique to the rooms in your home — beginning to transform your living space into a highly desirable entity.
Following the initial consultation, you will know exactly what it will take to prepare your home for its next owner. You then decide how much of the work you want Susan to handle and what you'd like to do yourself.
So what can AtWell Staged Home do for you?
Create an environment to encourage potential home buyers to fall in love with your home.
Improve the flow of your home by addressing the placement of furniture and wall art.
Source rental furniture and accessories for vacant homes.
Eliminate distractions, enhance the sparkle of a clean home, and arrange painting and repairs.
Create a WOW factor in every room to showcase the best features of your home.
Is your home already on the market?
It's never too late to stage. Staging can fix the things a price reduction can't. AtWell Staged Home encourages home sellers to first consider the low cost of staging over the high cost of a price reduction.
Other Home Design Services
AtWell Staged Home can help you with any home decorating project. For information about Redesign, Interior Decorating, Home Makeovers, Organizing, and more see Designing to Dwell under the Services tab.
Call Susan at 914.525.0454 to learn how an investment in home staging will help you sell quickly and for top dollar or to schedule an appointment.

My house was on the market for 3 months when my agents recommended staging and brought in Susan from AtWell Staged Home. For 3 hours we worked together, rearranging furniture, removing window treatments and more. After taking all of Susan's advice, the first couple who came in did a "WOW" and bought the house. They fell in love with it immediately. If I were to do it all again, I would call Susan first.
Norm F.
Your work is a masterpiece, and I am so grateful that you created such a perfect look for the condo. We've received lots of compliments, and those belong to you. Perhaps the greatest accolade came from our very own Realtor who recommended we go with the higher end price based on how well the home shows.
Gorgeous, gorgeous, gorgeous! The place looks and feels so good that I want to move in.
From the bottom of my heart, THANK YOU!
Barbara S.
…Susan works magic in any house. She sees a home through the eyes of a buyer and always makes changes that increase the home's market appeal. Every home she stages for me sells faster and for a higher price… She's the best professional home stager I know…
Richard Mishkin
Free Home Staging Tips to transform your home like a Pro...