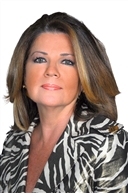 Real Estate agent Jane Ceraldi becomes a home decorating client after using AtWell Staged Home to sell one of her Heritage Hills listings.
Jane Ceraldi, real estate agent at Prudential Douglas Elliman in Katonah, and husband, Sal, were very happy renting their beautifully decorated Heritage Hills condo.
Jane had done an amazing job making the large-scale furniture from their previous 3,500 square-foot home fit perfectly in this much smaller space. Jane loves bold pieces and is not afraid to go large for a dramatic look.
They had also painted and made minor updates with the hope that one day they would purchase this place.
But their plans were dashed when the landlord decided to move back into this Yale unit, forcing Jane and Sal to begin a search for a more permanent solution. They were lucky and found a Harvard unit, also free-standing with a two-car garage, in the same complex.
They saw the potential in this home where others had not. It was vanilla – to say the least – with basic builder finishes. But it had good bones, was comparatively new, and a great playground for Jane's green thumb.
With more than a dozen moves under their belts, Jane and Sal were not new to this game and wanted this to be their fastest transition yet.
Jane and I had met a few years earlier when I staged a Heritage Hills unit for one of her clients. Here's what Jane had to say about that experience and why she called me to help with her own move.
As a local real estate salesperson, I recommended you to a client of mine who was preparing to sell her condominium in Heritage Hills.
My client was extremely pleased with your expertise in helping her rearrange furniture, organize, and the makeover was complete in a short period of time. She was so satisfied with the end results and her home sold very quickly!
In our first meeting, we discussed their goals, time lines, and how I could help them get settled quickly, using only their current furniture, bedding, and accessories.
We opted to add French doors to connect the den/office to the living room, chose paint colors to match existing bedding, furniture and window treatments, decided on new hardwood floors and carpeting for the bedrooms, and created a plan for upgrading the kitchen without replacing the cabinets.
Husband Sal's dream was a floor-to-ceiling stone fireplace. Through my connections, we were able to find a wonderful contractor who not only did the stone work but helped switch over this fireplace from wood-burning to gas. Sal and Jane couldn't have been more pleased, and I do believe they now have the best and most dramatic fireplace in all of Heritage Hills.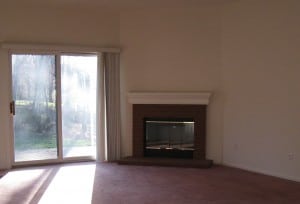 Fireplace – Before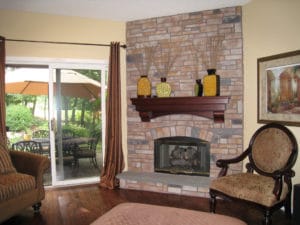 Fireplace – After
Since their new condo was vacant, we were able to do a lot of on-site planning before they moved in, allowing work to begin on day one.
Working with Jane and Sal to make their new house a home was a pleasure, and I'm glad I could help them incorporate all of their favorite items into their new living space. Jane's sense of design, vision, energy, and just-do-it attitude made this project a great success.
Here is the rest of what Jane had to say after all was done:
I recently moved to Heritage Hills and would like to thank you personally for your professional assistance.
The before-and-after pictures tell the story!!!
Thank you, an amazing job!
Best regards,
Jane Ceraldi
Enjoy these additional before-and-after photos:
(Click photos to enlarge)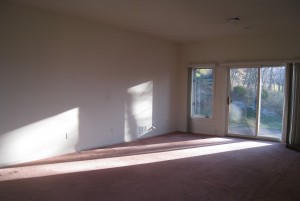 Living Room – Before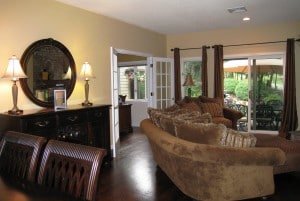 Living Room – After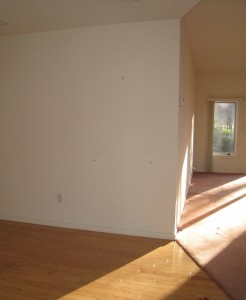 Entry – Before
Entry – After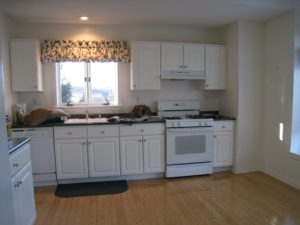 Kitchen – Before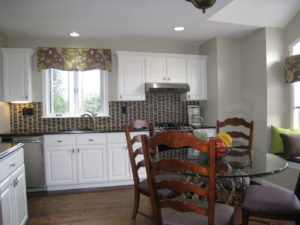 Kitchen – After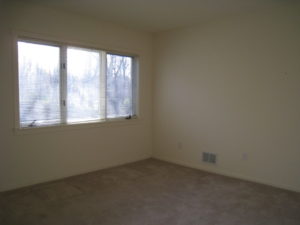 Office – Before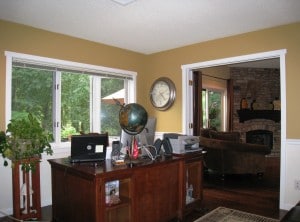 Office – After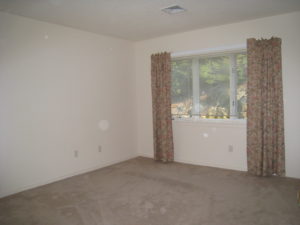 Bedroom – Before
Bedroom – After