Visiting from California for the weekend, these home owners have only a few hours to stage and prepare their Stamford CT home for sale.
Just enough furniture remains in the house, plus a little help from their friends, family, agent, and home stager, turn this semi-vacant house into a warm inviting home in just five hours for less than $100.
We are not sure how many rooms can be staged but like magic, furniture, art, lighting, plants are found. All major spaces are staged – living room, dining room, master and secondary bedrooms. And there's also a little left over for the sunroom and basement too.
Even though the furnishing is minimal, defining each space makes it easier for buyers to quickly understand the purpose, scale, and size of each space.
At least a dozen pieces of art are also found in the crawl space. When furniture is sparse, art can fill the void.
See how a lot of hard work combined with equal amounts of creativity can help sell a home quickly.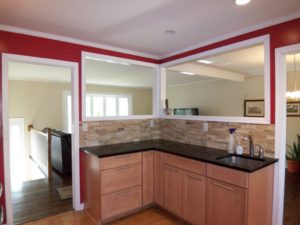 Kitchen – Before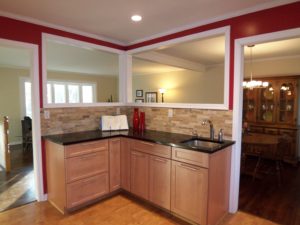 Kitchen – After
Only items purchased for this kitchen are simple red accessories ($40).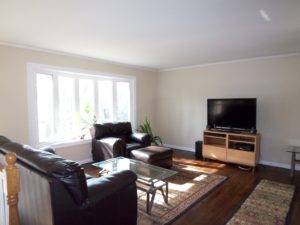 Living Room – Before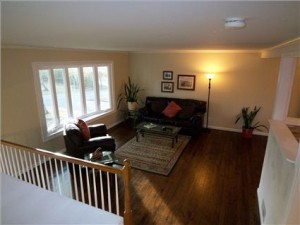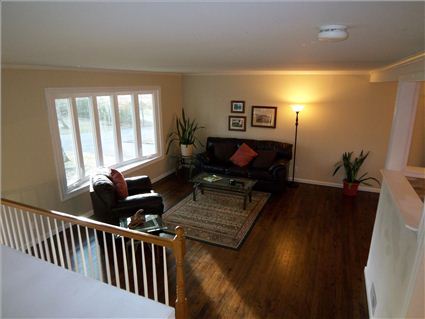 Living/Dining Area – After
Pillows and candles are borrowed from a friend, while less than $10 is spent for 6 colorful plates to display in the empty hutch.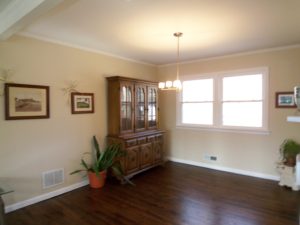 Dining Room – Before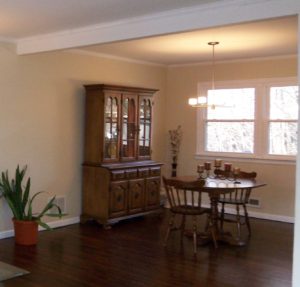 Dining Room – After
Table and chairs found in crawl space help to show scale and size of dining area.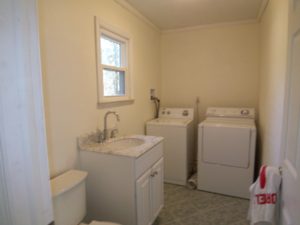 Laundry Room – Before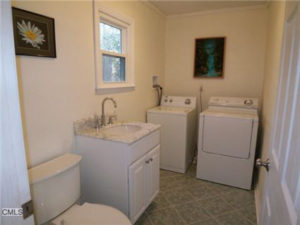 Laundry Room – After
The clean white laundry room even benefits from a little of that colorful art.