A large ranch-style home on a flat lot in a highly desirable neighborhood and school district should be easy to sell. Right?
At least that's what these home sellers think until they try selling their Katonah, NY home about four years ago. After a few months they pull the home off the market and make a big decision.
Instead of selling now, they decide to invest in updates to their home, enjoy them for a few years, and try selling again later.
Second-time-around home sellers pick an agent who features staging as one of her many marketing tools, and they don't just sell, they sell on the first listing day.
When we arrive, the home is updated and freshly painted, but spaces are not clearly defined or showing their best. Our initial working consultation lasts six hours. After, their agent, Teresa Chang of Houlihan Lawrence in Somers, NY, helps them with the remaining "home" work–purchasing bedding, towels, pillows, and some art.
Teresa and I return one more time to complete the staging and take listing photos. With a total of just nine hours of home staging, this home sells on the first listing day–at the broker open house–to a broker.
Here's what Teresa has to say about working with AtWell Staged Home:
From the first time Susan and I worked together to stage a small 2-bedroom home in Shenorock, I knew we made a great team. Since then, I strongly encourage all my home sellers to stage their homes because every home can benefit from Susan's expertise. Susan's staging helps these homes show better, sell for more, and get on the market sooner. I love getting hands-on in the process and seeing how quickly Susan can transform a home, often in just a few hours. This experience has turned me into a huge believer in home staging after so many quick sales and satisfied clients.
Teresa Chang
Houlihan Lawrence, Somers, NY
The following transformations are representative of why this $875,000, 3,700 square-foot Katonah, NY, home sells on the first listing day for 98% of asking.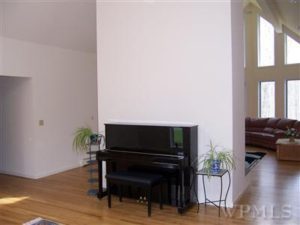 Entry – Before Home Staging
This original listing picture of the entry leaves you cold and wondering, Why is there a piano here? This is the first impression upon entering the home.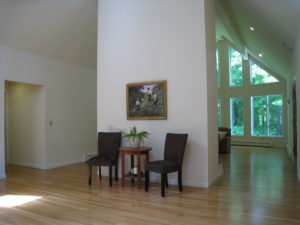 Entry – After Home Staging
Piano is replaced with items found in the home – art, chairs, table, and accessories. This entry is transformed for $0.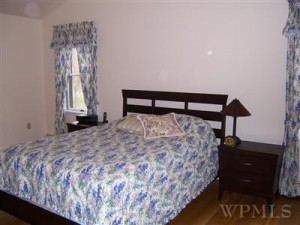 Master Bedroom – Before Home Staging
Actual listing picture from first attempt to sell when home owners did not have the benefit of home staging.
Master Bedroom – After Home Staging
Same master bedroom and furniture four years later. Window treatments had already been updated. Teresa helps the home owner find coordinating bedding for less than $100, as well as art for over the bed.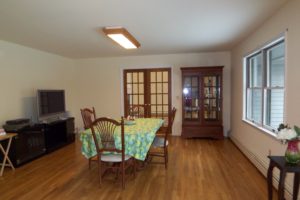 Great Room – Before Renovation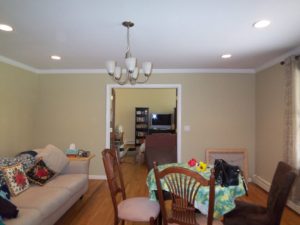 Great Room – After Renovation but Prior to Home Staging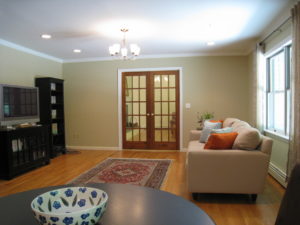 Great Room – After Home Staging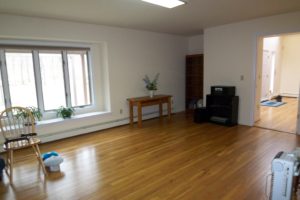 Dining Room – Before Renovation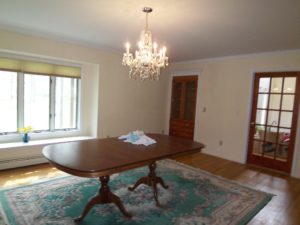 Dining Room – After Renovation
Home owners change the fluorescent light fixture for an elegant chandelier. They also convert the underutilized corner into a functional built-in hutch, adding a unique architectural feature to this room.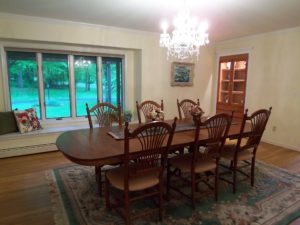 Dining Room – After Home Staging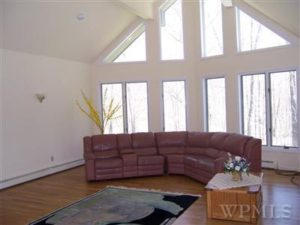 Living Room – Before Home Staging
Furniture placement – in this original listing picture – makes the room feel awkward and difficult to decorate.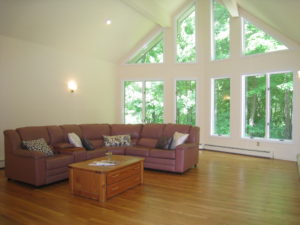 Living Room – After Home Staging
Ideally a new sofa would be used, but since the home owners do not know where they are headed, buying another new sofa is not practical. We do our best and place the sectional in a position to show off the large room, tall windows, and fireplace. Adding fresh new pillows and keeping it all clean and neat make it work.
Master Bath – Before Renovations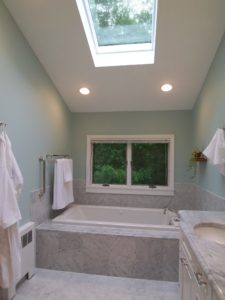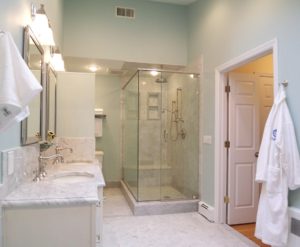 Master Bath – After Renovations and Staging
Wish I could take credit for this makeover, but the home owners did this themselves. But it isn't finished until it's tidied up and accessorized for selling.
---
Like this post? Share it! 
Never miss a post. Join our mailing list and receive free monthly updates.